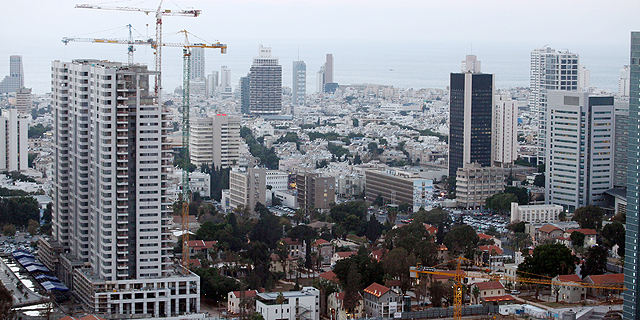 Israel GDP Growth Slows, Still Tops OECD Countries
Israelis spent more in 2018, but the country's growth has stalled compared to 2017
Shahar Ilan
|
14:40 01.01.2019
In 2018, Israelis spent more, but the country's economic growth slowed. Israel's gross domestic product (GDP) for 2018 increased by 3.2%, compared to a 3.5% growth in 2017, and a 4% growth in 2016, according to initial and incomplete data published Monday by Israel's government Central Bureau of Statistics. A 3.2% growth still lands Israel the top spot among OECD countries.
For daily updates, subscribe to our newsletter by clicking here.
GDP per capita growth in Israel came in below the OECD average. With a 2% population growth, GDP per capita in the country came at $41,400 for 2018, a 1.2% increase compared to 2017. OECD average for the year stood at 1.9%.
Private spending went up 2.1% in 2018, compared to 1.4% in 2017, and 4.3% in 2016. Basic household expenses went up 1.3% per capita.