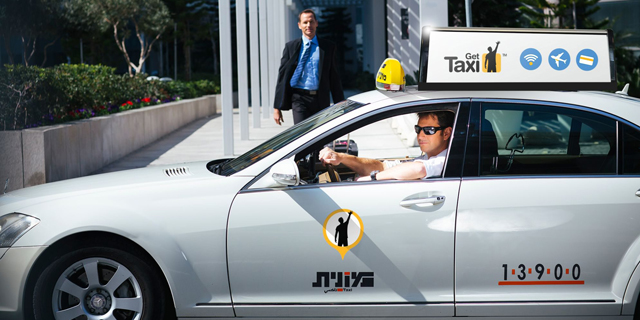 The Tel Aviv Stock Exchange Wants to Hitch a Ride With Gett
The exchange has approached Gett in recent weeks to explore a plan to float the ride-hailing company locally
Meir Orbach and Raheli Bindman
|
11:11 14.03.2019
The Tel Aviv Stock Exchange has approached Gett Inc. in recent weeks to explore a plan to float the ride-hailing company locally, according to a person familiar with the affairs of the exchange who spoke with Calcalist on condition of anonymity. In recent months Gett has met with underwriters and key market players to discuss the option of an IPO, several people familiar with the matter said.
For daily updates, subscribe to our newsletter by clicking here.
Earlier this month, Calcalist reported that Gett CEO Dave (Shahar) Waiser informed employees the company is considering an IPO by the end of the year.
In December, Russian Yandex launched its ride-hailing service Yango in Israel, later to report strong market traction.
Also in December, German weekly Der Spiegel reported that Volkswagen AG, which invested $300 million in Gett, divested of most of its holdings due to Gett's inability to gain global market traction in the face of rivals.
Both Uber and Lyft have recently announced plans for a U.S. IPO, Lyft according to a $20 billion to $25 billion valuation, and Uber according to a valuation of around $100 billion.
In the discussions with Gett, representatives of the Tel Aviv exchange suggested that the expected high-profile public floats could be used to benchmark Gett's own IPO, the person familiar with the exchange's affairs said.
The exchange's representatives further noted that Gett would be able to harness the company's local market dominance and high brand awareness to interest Israeli investors, possibly by addressing users directly via the app, the same person added.