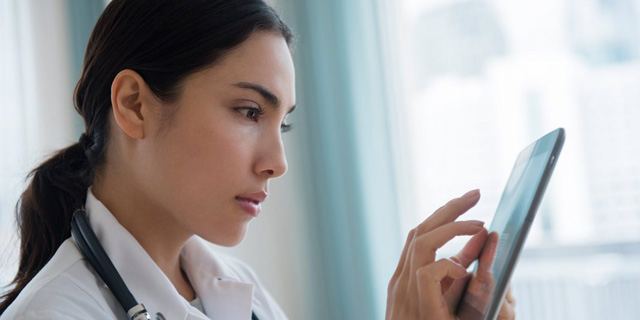 Opinion
Dear Digital Health Startup: I Don't Care About Your Algorithm
With large corporations vying for a piece of the digital health pie, a great algorithm is simply not enough to win
Yoav Fisher
|
08:24 29.03.2019
Dear digital health entrepreneurs, I don't want to hear another word about your algorithm. I'm sure it is amazing, but the fact is, a great algorithm is simply not enough to win in the field of digital health. This is because more and more large corporations are going straight to the source—payors, healthcare providers, and patients—to gather whatever data they need to replicate your algorithm in house.
For daily updates, subscribe to our newsletter by clicking here.
I'll give you an example. Dutch multinational Royal Philips NV is a major supplier of CT scanners for lung cancer detection. Philips is also working directly with the hospitals it supplies, using their nearly endless pool of images to develop computer vision and other artificial intelligence technologies with the goal of automating the diagnosis of lung cancer. To accomplish that, Philips has hundreds of data scientists on staff and endless resources. This means all the startups out there working on imaging technologies for lung cancer detection are already behind the curve. Very soon, Philips is going to release the next generation of their CT scanners with AI already built into the hardware — which it will sell directly to its existing customers.
2. Don't release half-baked ideas. Too many digital health startups operate under the belief that their proprietary machine learning algorithms are good enough to carry them forward. They disregard the healthcare professionals who will need to adopt their technology and lose sight of the final product. For example: if your innovative algorithm is going to end up as yet another dashboard in the hospital—reconsider. Hospitals already look like the inside of the NASA control room and the last thing they need is another dashboard in the mix. What they need is a technology that integrates seamlessly with all their existing systems in a way that lets the end user glean relevant insights.
3. Understand healthcare economics. The interplay between insurance providers, doctors, patients, pharmaceutical companies, hospitals, retailers, etc. is very complex. Spend time understanding what these players are willing to pay for—and why.
4. Understand who your customer is. Hint: it's not the doctor. Doctors can be your champions, your users, your key touchpoint, but a doctor does not pay for digital health products. Look to clinics, hospitals, research organizations, and pharmaceutical companies. Having said all that, I want to close by sharing a few examples of digital health startups that I think are getting it right.
TailorMed: A healthcare financing startup offering software designed to streamline financial processes between patients and healthcare providers.
Why I like them: They spent a long time understanding the dynamics of healthcare economics—specifically between healthcare providers and insurance providers—drilling down to figure out all the small nuances. Day Zero Diagnostics: developers of whole-genome sequencing-based rapid diagnostic system to identify both the species and the antibiotic resistance profile of a bacterial pathogen. Why I like them: two proprietary sources of data, and the massive brain power to do something with them. Plus, they thought about the product all the way through, from curating the data, through the algorithm, then the sequencing, and finally the cartridge used for sample prep that plugs right into off-the-shelf sequencers. Medumo: a software platform for pre-visit patient care. Why I like them: first, it is an end-to-end complete product. They thought about how their software works from the patient perspective, and how this integrates seamlessly with the providers, as well as who actually interfaces with this and where (again — not a doctor).
Second, they put a lot of emphasis on really understanding the business side and how to sell to healthcare organizations.
Healthy.io: developer of a mobile phone urinalysis testing kit. Why I like them: first, they are generating new data from patients . Second, they have a deep understanding of all the stakeholders along the way, which allowed them to build a viable business case and figure out their positioning and value proposition.
Yoav Fisher is head of digital health for the Israel Innovation Institute. This article first appeared on Linkedin