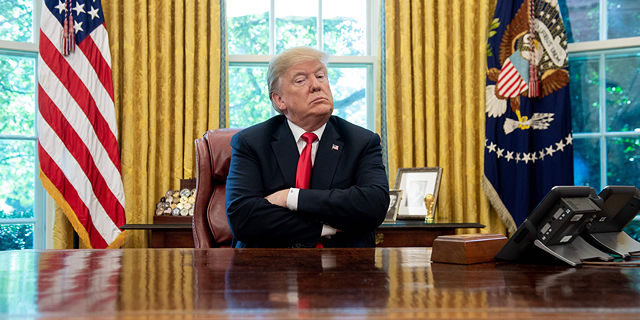 Opinion
Forget April Fools—Today Is Fake News Day
There is nothing new about fake news, but the internet and social media services significantly increase the speed of its creation and its reach
Dov Greenbaum
|
15:12 01.04.2019
April Fools' Day, celebrated worldwide on April 1, ought to be christened Fake News Day. The day, which traces its origins at least as far back as the 14th century, is known for its mostly good-natured hoaxes, by individuals and even large corporations.
For daily updates, subscribe to our newsletter by clicking here.
Google's voluminous catalog thereof
is legendary, although some Silicon Valley companies
have recently decided to cut back on this tradition
. Given its notoriety, April Fools' day is optimally situated for educating the public as to the real and emerging danger of fake news.
A paper published in science journal Nature last week
, representing a manifesto signed by over 800 scientists, decries the focus within scientific studies on statistical significance. The authors argued that the common misuse and misunderstanding regarding statistical significance easily allows for the validity of a study to be misinterpreted, both by the lay public that is already misled by a constant deluge of overly simplistic scientific headlines, as well as the science community itself. Emerging science and technology are also a source of a number of terrifying efforts to enhance the creation of fake news. Ranging from online bots that work 24/7 to plant and retweet the latest fake stories, to artificial intelligence software programs that place words in other people's mouths. It is becoming increasingly more difficult to discern what is real from what is contrived. Fortunately, there are also a number of promising technological efforts to battle the advances of fake news, from digital watermarking of reliable video to predictive analytics designed to weed out the output of said bots.
banned from the site late last month
. But even with this laudatory goal, Facebook and other online purveyors of news and information will need significant advancements in machine learning techniques, among other technologies, to adequately root through the half million posts per minute from its roughly 2.32 billion monthly active users. On Wednesday, April 3, 2019, the Zvi Meitar Institute, in conjunction with the Sammy Ofer School of Communications at the Interdisciplinary Center (IDC) Herzliya will be hosting a conference on fake news, bringing together technologists, academics, lawyers as well as policymakers for this timely event.
Sign up here
. Dov Greenbaum, JD PhD, is the director of the Zvi Meitar Institute for Legal Implications of Emerging Technologies and Professor at the Harry Radzyner Law School, both at the Interdisciplinary Center (IDC) Herzliya.