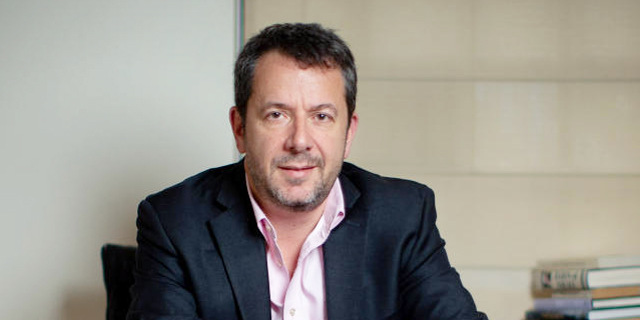 Interview
Israeli Election Process Requires Multivariable Calculus, Says New York Times Editor
In an interview with Calcalist, David Halbfinger, the Jerusalem bureau chief for The New York Times, outlines the differences and similarities between U.S. and Israeli politics, ahead of the general election Tuesday
Uri Pasovsky
|
20:38 08.04.2019
A Twitter political campaign is the modern-day equivalent of scaring the enemy with horns and drums hoping they just drop their weapons and run, said David Halbfinger, the Jerusalem bureau chief for The New York Times, in an interview with Calcalist last week, ahead of the Israeli general election held on April 9.
For daily updates, subscribe to our newsletter by clicking here.
Halbfinger sees bot nets or non-bot nets of human social media users amplifying political messages as some of the distinguishable characteristics of today's political campaigns. "It is a brave new world and election regulations have yet to catch up with it," he said.
"You can explain all of Trump's political gifts to Bibi as the greatest campaign to butter somebody up before you demand a concession in the history of diplomacy," he said.