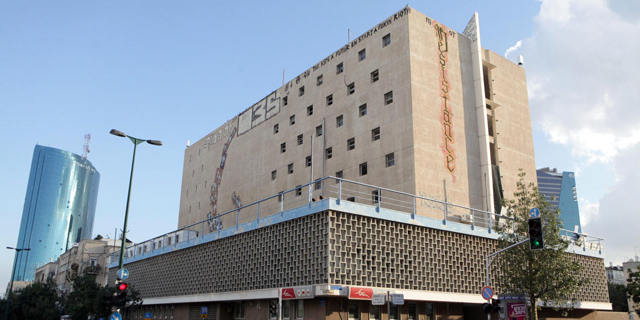 Searchlight Makes New Offer to Controlling Shareholder of Israel's Largest Telecom Bezeq
On Sunday, Internet Gold announced it received an $84 million acquisition offer for 100% of its own shares
Golan Hazani
|
15:07 10.04.2019
Private equity firm Searchlight Capital Partners is not backing down in its pursuit of Israel's largest telecommunication company Bezeq. After making offers in January and in March for the controlling stake in Bezeq's direct controlling shareholder B Communications (BCOM) Ltd.—currently held by Israel-based communication company Internet Gold Golden Lines Ltd.—Searchlight is now making another updated offer.
For daily updates, subscribe to our newsletter by clicking here.
Internet Gold owns 52% of BCOM, which owns 26% in Bezeq. All three companies are in heavy debt.
On Sunday, Internet Gold announced it has received a NIS 300 million (around $84 million) acquisition offer for 100% of its own shares from a company owned by Israeli businessman Gad Zeevi. According to the offer, the sum will go towards paying BCOM's bondholders and raising capital for BCOM. An additional NIS 50 million ($14 million) from Internet Gold's cash will also be used for BCOM, and the rest, barring NIS 17 million, will go towards paying Internet Gold's bondholders.
Searchlight's updated pitch, according to a Wednesday filing, is an offer of NIS 165 million ($46 million) in cash to Internet Gold's bondholders for the company's BCOM stake, plus NIS 60 million-worth (almost $17 million) of the BCOM shares issued to Searchlight, which it will transfer to the bondholders when the deal is closed. Searchlight is also offering bondholders NIS 136 million ($38 million) from Internet Gold's balance sheet, and a NIS 250 million ($70 million) investment in BCOM for newly issued ordinary BCOM shares.
For Internet Gold's bondholders, it still might not be as good an offer as Zeevi's, who offered NIS 300 million in cash. However, Zeevi's payment is going into Internet Gold's coffers first before it will be used for long-term reimbursement, while Searchlight's cash will be paid directly to the bondholders.
Internet Gold's bondholders will vote Thursday on which offer to award exclusivity to.