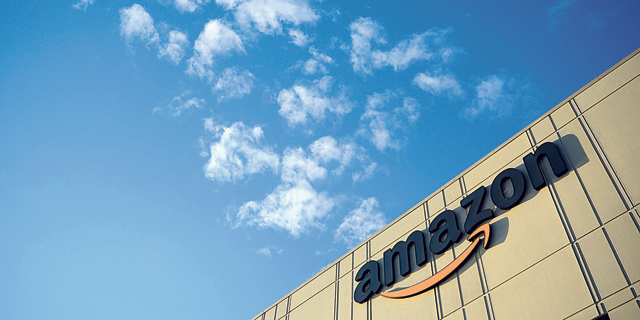 Ahead of Launch, Amazon Chooses Local Packaging Supplier in Israel
Weeks after announcing operations in Israel, Amazon names Hadera Paper as its official packaging supplier for the company's activities in the country
Orna Yefet
|
10:01 12.05.2019
Weeks after Amazon announced it will be launching operations in Israel, the company has selected an official packaging supplier for the company's activities in the country.
For daily updates, subscribe to our newsletter by clicking here.
Tel Aviv-listed paper manufacturer Hadera Paper Ltd. has been chosen as Amazon's local packaging supplier, one person familiar with the matter told Calcalist on condition of anonymity. Hadera Paper senior executives had recently received training at Amazon's headquarters in Seattle concerning the company's packaging standards, the person said. The permit granted to Hadera Paper includes the manufacturing of cardboard packaging for Israeli Amazon sellers, authorization for digital printing on packaging cartons, and the production of a new box prototype.
Last month, Amazon invited Israeli merchants already active on its platform "to register to reach customers in Israel." As a first step, sellers will operate on a dedicated Amazon website but will be personally responsible for shipping and logistics.
As part of its entry into the Israeli market, Amazon has set up a team of both locals and non-Israelis, which are currently meeting with local distribution, delivery, and logistics companies.
Amazon's imminent entry into Israel caused a stir among local retailers, with stocks of leading operators of local shopping malls plummeting on the Tel Aviv Stock Exchange on the day of the announcement.