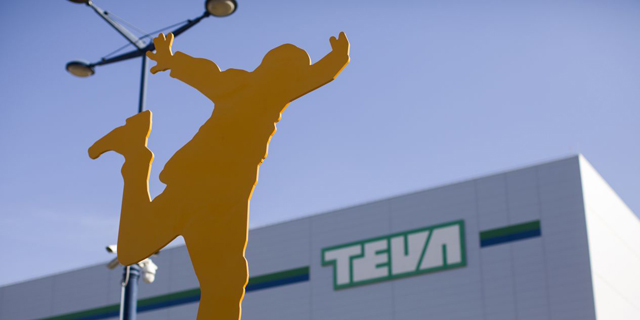 Teva's Shady Legal Past Still Weighs on the Debt-Laden Pharma Company
On Friday, 43 states joined Connecticut in filing a lawsuit against senior Teva executives and against over a dozen former and current senior executives at leading generic drug companies, alleging all were involved in a drug price-fixing conspiracy
Hezi Sternlicht
|
13:21 12.05.2019
Legal trouble keeps piling up for Israel-headquartered drugmaker Teva Pharmaceutical Industries Ltd. On Friday, 43 states joined Connecticut Attorney General William Tong in filing a lawsuit against senior Teva executives and against over a dozen former and current senior executives at leading generic drug companies, including Mylan NV and Pfizer Inc. The lawsuit, filed in a Connecticut federal court, alleges the defendants were part of a joint collusion to raise drug prices.
For daily updates, subscribe to our newsletter by clicking here.
According to the lawsuit, filed following a five-year investigation, during the tenure of former Teva CEOs Jeremy Levin and Erez Vigodman Teva was at the center of the price-fixing scheme. The company allegedly significantly upped the prices of 112 generic drugs between 2013 and 2015, in some cases by over 1,000%, and coordinated the prices of 86 of them with other drugmakers. The conduct is industry-wide, the lawsuit stated, but Teva is a "consistent participant."
In December 2016, Teva agreed to pay $519 million to settle bribery charges in the U.S., under a deferred-prosecution agreement with the U.S. Department of Justice. The company admitted to making illegal payments to government officials in Russia, Ukraine, and Mexico in the years 2007-2012 as a ploy to increase sales, resulting in a profit of over $221 million. Teva later agreed to pay a $22 million fine to the State of Israel to avoid being charged locally.