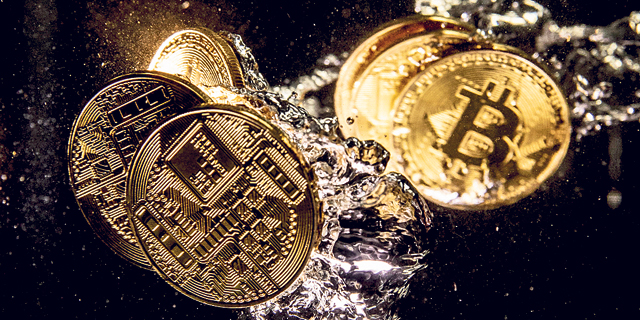 Bitcoin's Asset Status Makes its Profits Taxable, Israeli Court Rules
An appellant, rejected Monday, acquired bitcoin in 2011 and sold it in 2013, netting a profit of around NIS 8.3 million that he claimed should not be subject to a capital gains tax
Omri Milman
|
12:13 21.05.2019
Bitcoin is not a currency but a financial asset, and therefore any profit made off it is taxable, an Israeli district court ruled Monday, accepting the position of the Israeli Tax Authority and rejecting an appeal.
For daily updates, subscribe to our newsletter by clicking here.
According to the ruling, which was viewed by Calcalist, the appellant acquired bitcoin in 2011, and sold it in 2013, netting a profit of around NIS 8.3 million. Claiming bitcoin should be considered a foreign currency, the appellant said any profit derived from it is the result of the currency exchange rate, which is not taxable under Israeli law.
It has long been the position of the Israeli Tax Authority that cryptocurrencies are assets and not currency, and are therefore subject to the country's 25% capital gains tax. The authority is relying on the Bank of Israel law, which gives and defines the authority of the country's main bank, and also defines currency as the legal tender of a country. The tax authority also argued that from both accounting and economic aspects, bitcoin is not a currency: its valuation is extremely volatile, any related investments carry high risk, its use is severely limited and restricted mostly to unlawful entities, and it is not used as a benchmark for value.
The appellant argued that being a digital asset, the Bank of Israel law does not pertain to bitcoin. From both accounting and economic aspects, he said, the trust users put in bitcoin and its use as both a payment method and to benchmark value means it should be considered a currency. The appellant has failed to prove that bitcoin fills any of the economic functions necessary to define it as currency, the court stated, rejecting the appeal.
The ruling is a signal to all those who have yet to report cryptocurrency-related profits or based their actions on differing legal advice, Itay Bracha, manager partner at Israeli law firm Bracha & Co, told Calcalist. The ruling is unequivocal, and since it is not new legalization but a Judicial interpretation, it applies retroactively, he added.