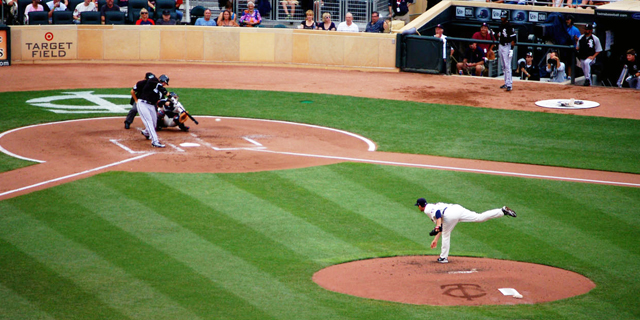 It's All in the Eyes: How Eyesight Can Make or Break an Athlete's Career
Good vision can be much more crucial for an athlete than particularly strong lungs or the ability to run very quickly, according to Daniel Laby, an optometrist focused on eye care for professional athletes
Ouriel Daskal
|
08:52 24.05.2019
It is not actually very realistic to be able to hit a ball with a baseball bat, sports vision expert Daniel Laby said in a recent interview with Calcalist. "A batter has about 150 milliseconds to decide whether they should try and hit a ball flying in their direction from 19 meters away, at a speed of 140 kilometers per hour," he explained. Batters cannot even afford to blink, because this takes 300 milliseconds, Laby said, so they have to be able to predict the ball's directory. In order to do that, he said, they need above-average vision.
For daily updates, subscribe to our newsletter by clicking here.
In recent years, every sports field has been meticulously analyzed to figure out which aspects of the game, the match, or the athletes can be improved, and if so, how. Technological advancements now allow researchers to utilize fragments of data in order to create better athletes. This also lets teams assess the strengths and weaknesses of each athlete and pinpoint the ones that have meaningful advantages.