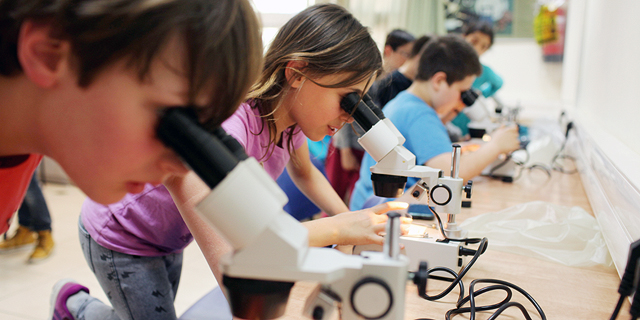 School-Age Education May Offer Best Hope for Israel's Tech Talent Crunch, Says Report
Israel's tech industry is already tapping most of Israel's existing highly skilled workers, casting doubt on the viability of various incentive programs intended to draw more people to the sector, according to a new report by the Taub Institute for Social Policy Studies
Lilach Baumer
|
17:15 05.06.2019
Improving school-age education may be the best, and perhaps the only viable solution for Israel's tech talent crunch, according to a new report published by Jerusalem-based think tank the Taub Institute for Social Policy Studies. Offering a comprehensive look at 2019 Israel, the report's authors examined many aspects of Israeli society and economy, paying special attention to its tech industry, widely regarded as Israel's most powerful growth engine.
For daily updates, subscribe to our newsletter by clicking here.
Tech workers make up 8.2% of the Israeli workforce—the highest percentage among OECD countries and high above the OECD average of 3.7%. They account for a quarter of tax income payments, and around half of the country's exported production. They also receive nearly 2.5 times the average market wage, boosting Israel's overall GDP and productivity.