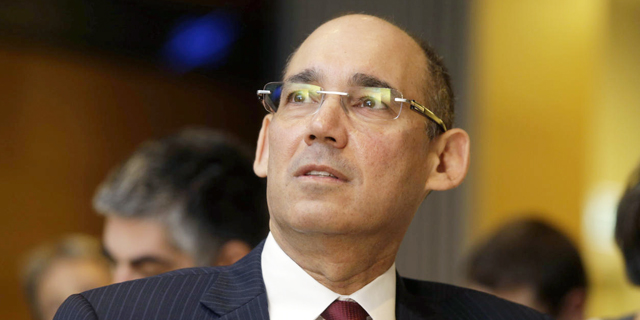 Analysis
Israel's Bank Governor Can Decide the Future of the Local Mobile Payment Market
In 2017, Israel passed a law mandating a separation between the two largest banks in Israel and their credit card subsidiaries. The banks are now using mobile apps to get back into the Israeli payment processing game
Raheli Bindman
|
14:57 06.06.2019
After only a few months on the job, Bank of Israel Governor Amir Yaron is facing perhaps one of the toughest decisions he will have to make during his tenure: on the battleground of the Israeli payment processing market, will he side with the banks or with the newly formed independent credit card companies?
For daily updates, subscribe to our newsletter by clicking here.
In 2017, Israel passed an anti-monopoly law mandating the country's two largest banks offload their credit card subsidiaries, forcing Bank Leumi and Bank Poalim to divest those assets by 2020. Leumi's credit card company Leumi Card was acquired by New York-headquartered private equity firm Warburg Pincus LLC in 2018 and renamed Max. Poalim, in the meantime, recently listed its subsidiary Isracard on the Tel Aviv Stock Exchange as a separate entity. A third credit card company, Israel Credit Cards Ltd., also known as Cal, is still owned jointly by Discount Bank and the First International Bank of Israel.