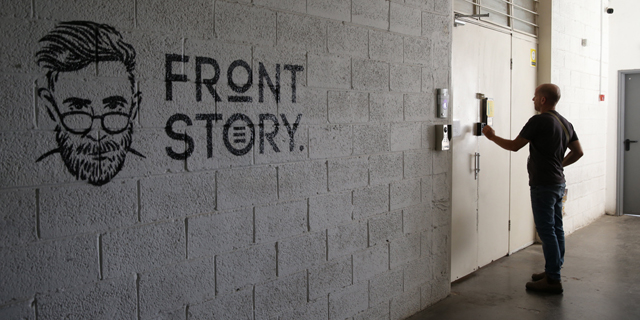 Canada's Fake News Takes a Detour Through Tel Aviv
An Israeli company recently tied to a fake news smear attempt in Canada has admitted a connection to the perpetrator—but rejected all responsibility
Omer Kabir
|
13:46 17.06.2019
An Israeli company recently tied to a fake news smear attempt in Canada has admitted a connection to the perpetrator but disavowed all responsibility after it was approached by Calcalist.
For daily updates, subscribe to our newsletter by clicking here.
In February, Canadian news website The Tyee
reported
on an attempted smear campaign against Jagmeet Singh, the leader of Canada's progressive NDP party. Canadian readers who visited several news outlets were exposed to an ad placed by Israeli advertising network Taboola on the opulent lifestyle of Singh. When clicked, the ad directed readers to an article about celebrity mansions that identified a $5.5 million mansion known to be rented by American country singer Blake Shelton as a property owned by Singh. As the Canadian politician was running at the time on a platform of affordable housing, the ad immediately raised suspicion of a deliberate attempt to hurt his election campaign.
attempted
to identify the operators behind Attorney Cocktail but ran into a dead end, and Taboola refused to identify its client or even disclose if it had approached Attorney Cocktail regarding the add, The Tyee reported. Last week, news website Blacklock's Reporter
reported
that Attorney Cocktail was traced back to an Israeli company, based on a report it has obtained that was written by Nicholas Alexander, lead investigator for the Canadian Commissioner of Elections. While Blacklock did not disclose the name of the company, it reported that the Commissioner of Elections cleared Taboola of any blame in the matter but sought a court order to compel its Canadian subsidiary to reveal the identity of the company that paid for the ad. Calcalist's perusal of the report, obtained courtesy of Blacklock, revealed that an analyst called Gabriella Harris connected the email address of Attorney Cocktail to another email address, info@OMGstudios.com. OMG Studios Ltd. is a Tel Aviv-based company registered in Israel, which now goes by the name Frontstory and identifies as a digital media publisher specializing in advertising for website owners. According to Frontstory's website, its founder and CEO is Dan Avidar, formerly of OMG Studios, and many of its employees are former OMG employees. Taboola is listed as a partner. Taboola declined Calcalist's request for comment. Calcalist's reporter visited Frontstory's offices, located in a 12-story building in Tel Aviv's Shoken street. A building postbox bears the name OMG Studios, but the company's tenth-floor office bears the name Frontstory. Calcalist's reporter was initially welcomed inside the building and shown to Avidar's offices, but when questioned about Attorney Cocktail Avidar asked the reporter to immediately leave Frontstory's offices and set up a proper meeting. He refused to provide a contact number to facilitate the meeting. In a follow-up call to the company, the request to set up a meeting was refused. A few hours later, Avidar contacted Calcalist via Facebook and asked to make a statement. While Calcalist passed along several questions, Frontstory and Avidar did not answer them. Instead, Frontstory provided a statement that while Attorney Cocktail's operators are indeed clients, the company bears no responsibility for the content its clients publish on their website. After being contacted by the Canadian Commissioner of Elections, the statement continued, Frontstory contacted the operators of Attorney Cocktail and was told that the article connecting Singh to the mansion was published "in good faith and without malice." Avidar and Frontstory declined to reveal the identity of Attorney Cocktail's operators or provide any contact information for them.