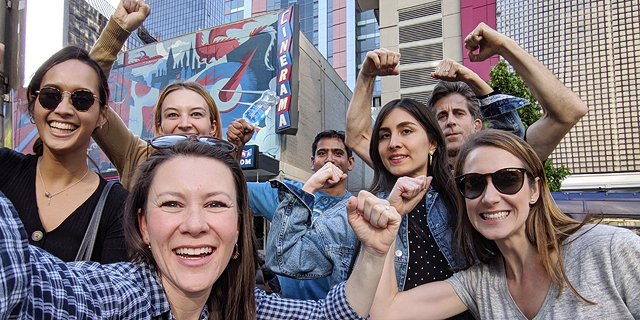 This Startup Helps Companies Build Better Teams Through Digitized Scavenger Hunts
Strayboots creates digitized scavenger hunts to entertain the employees of companies including Amazon, Microsoft, Google, Nike, Adidas, and Facebook
Adi Pick
|
17:38 20.06.2019
Building a team is hard and keeping it motivated and unified can be an even bigger challenge. New York-based Strayboots, incorporated as WalkInThePark Ltd., helps companies do just that by creating digitized scavenger hunts and other team building games and activities to keep employees engaged.
For daily updates, subscribe to our newsletter by clicking here.
More than 100,000 people in more than 100 cities worldwide have participated in the company's hunts, trivia games, museum races, and other activities, Ido Rabiner, Strayboots co-founder, told Calcalist in an interview Tuesday. Strayboots counts Amazon, Microsoft, Google, Nike, Adidas, and Facebook among its clients.
Strayboots has recently contacted the Guinness Book of World Records asking to list a recent 2,000-people scavenger hunt, which it operated last month in Atlanta. The company's standing in regards to Guinness' record is pending approval, Rabiner said.
Founded in Tel Aviv in 2015, Strayboots has raised $825,000 to date, according to Rabiner. The company has 38 employees in the U.S., Israel, and Portugal, and is currently embarking on a new funding round.