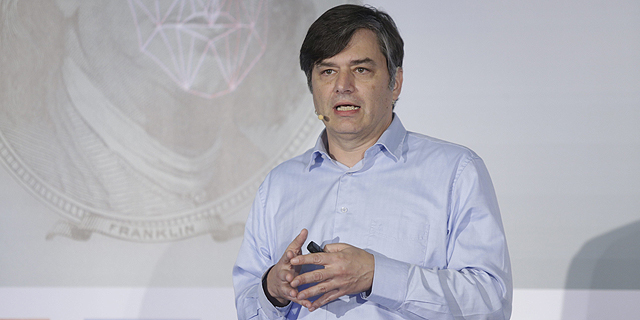 FINTECH 2019
The Financial Sector is the Target of Most Cyber Attacks, Says Israeli Exec
Hudi Zack, the chief executive director of the technology unit at the Israel National Cyber Directorate, spoke Monday at a fintech conference held in Tel Aviv by Calcalist, Bank Leumi's tech banking arm LeumiTech, and accounting firm KPMG
Meir Orbach
|
15:56 24.06.2019
The financial sector is the target of more cyber attacks than any other sector, according to Hudi Zack, the chief executive director of the technology unit at the Israel National Cyber Directorate. Speaking Monday at a fintech conference held in Tel Aviv by Calcalist, Bank Leumi's tech banking arm LeumiTech, and accounting firm KPMG, Zack cited an American study that found banks are 300 times more likely to be hit than similar entities in other sectors.
For daily updates, subscribe to our newsletter by clicking here.
"The total damage to the financial sector is estimated at hundreds of billions of dollars a year, despite their huge investment in cybersecurity," Zack said, adding that most attacks are intended to gain private client information, not cause financial or other damage to the banks.