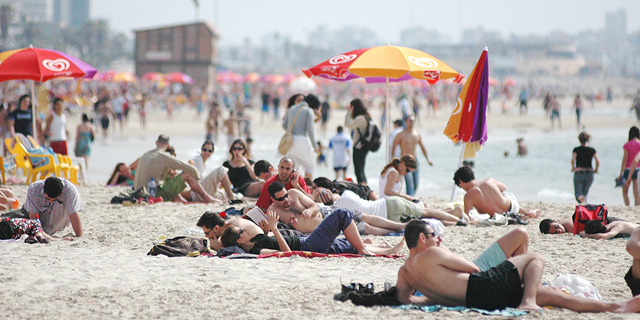 Over 4 Million Tourists Spent Nearly $6 Billion in Israel in 2018
According to a 15,000 tourists survey published by the Israel Ministry of Tourism, Jerusalem was the location most frequented by visitors, attracting 77.5% of all tourists in the country
More than 4 million tourists visited Israel in 2018 spending an estimated sum of NIS 20.88 billion (approximately $5.8 Billion) excluding flight costs, according to a survey published Sunday by the Israel Ministry of Tourism.
For daily updates, subscribe to our newsletter by clicking here.
According to the 15,000 tourists survey, Jerusalem was the location most frequented by visitors, attracting 77.5% of all tourists in the country, followed by Tel Aviv with 67.4%, the Dead Sea with 48% and Tiberias with 36.2%.