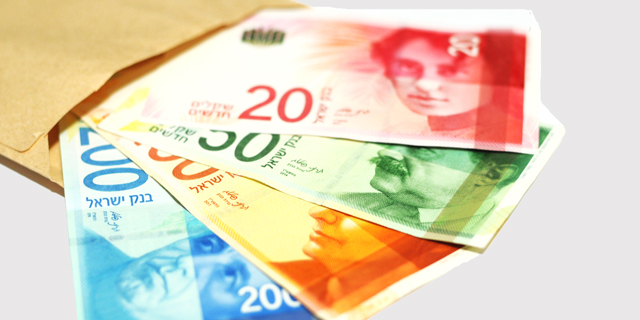 Despite Legislative Measures, Israelis Still Opt to Use Cash
In Israel, cash transactions accounted for 6% of the gross domestic product (GDP) in 2018, compared to 8% in the U.S., 4% in both Canada and Australia, and just 1% in Sweden, according to a new report
Raheli Bindman
|
11:52 28.07.2019
Despite legislative efforts to limit the use of cash in the country, Israel's currency in circulation continues to grow, according to a report published Wednesday by the Israel Tax Authority.
In 2018, Israel's currency in circulation amounted to NIS 85.9 million (approximately $24.3 million), representing a 4% increase compared to 2017, the report said. The amount of cash in circulation grew by an average of 5% a year in the past three years, and by an average of 10% a year in the past decade.
In Israel, cash transactions accounted for 6% of the gross domestic product (GDP) in 2018, compared to 8% in the U.S., 4% in both Canada and Australia, and just 1% in Sweden, according to the report.
regulations
restricting the use of cash and banning all cash transactions amounting to more than NIS 50,000 (approximately $14,200), came into effect in Israel. Transactions between an individual and a business are now limited to NIS 11,000 (about $3,100).