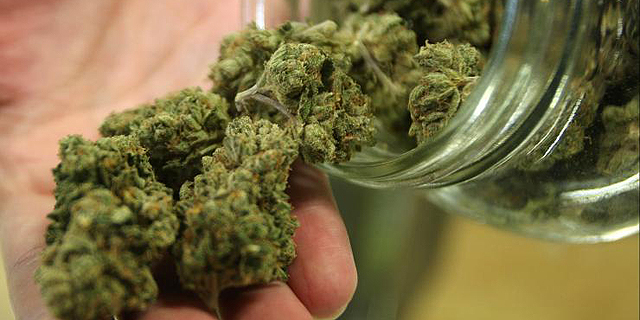 Intended to Usher in the New Age of Medical Cannabis, Israel's Reform Puts the Brakes on Everything
Two-thirds of patients have seen the price of their cannabis increase, growers and manufacturers are losing a piece of their pie to pharmacies, and Israel's Ministries of Health and Finance cannot find a middle ground
Adrian Filut and Tzally Greenberg
: 2019-07-28T13:56:57..
A reform spearheaded by the Israeli Ministry of Health in 2016, intended to regulate the entire production and supply chain of medical cannabis in Israel, has been wreaking havoc in the country since it
came into effect
three months ago. Since pharmacists were added as middlemen, medical cannabis prices have rocketed, leading patients to appeal to the Israel Supreme Court to put a stop to the new regulations. The health ministry, on its end, has asked that a
price cap
for medical cannabis be put in place, meeting resistance from the Ministry of Finance. Israel's medical cannabis manufacturers are also against the price cap, already seeing their revenues diminish now that pharmacists are taking a cut of the pie. Israel's veteran cannabis growers, on their end, just want the go-ahead to start exporting come September—a process headed by the finance ministry that could net Israel as much as $1 billion a year. Meeting that export date depends on the health ministry, which is conditioning its approval on the requested price cap.