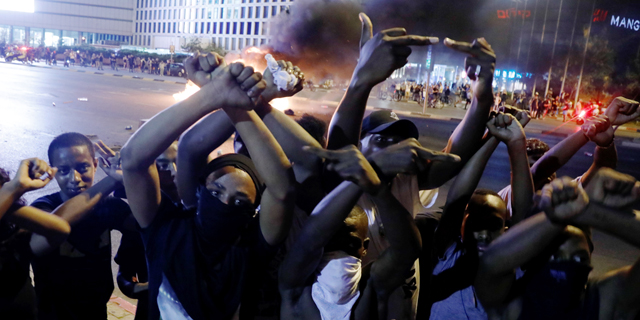 One in Four Israelis Feels They Face Discrimination, Survey Shows
According to a new survey by Israel's Central Bureau of Statistics, 27% of the country's population feels that it is being discriminated against on grounds of either age, nationality, ethnicity, skin color, religion, gender, sexual orientation, or physical or mental disability
Shahar Ilan
: 2019-07-29T14:31:42..
One in every four Israelis (27%) feels that they are being discriminated against on grounds of either age, nationality, ethnicity, skin color, religion, gender, sexual orientation, or physical or mental disability, according to a survey published Sunday by the country's Central Bureau of Statistics. Among Israel's Jewish-Ethiopian community, over half of the people surveyed (53%) stated they feel discriminated against. Earlier this month, tens of thousands of community members took to the streets in
protest of police brutality against it
.