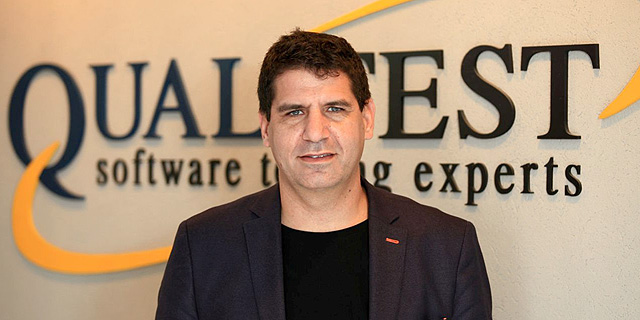 QualiTest Co-Founder Partners With Cannabis Company Intelicanna on Cannabis Review Website
Called Wenoid, the website is intended to provide a global audience with a forum to share reviews and experience
Tzally Greenberg
|
10:34 06.08.2019
Ayal Zylberman, co-founder of software testing company
QualiTest
Ltd., is partnering with Tel Aviv-listed medical cannabis company Intelicanna Ltd. to establish an online ranking website for cannabis products, Zylberman told Calcalist in a recent interview.
Called Wenoid, the website is intended to provide a global audience with a forum to share reviews and experiences. It will be owned jointly by Intelicanna, Zylberman, and pharma and biotech veteran Miri Halperin.
Intelicanna, formerly Tefen Industrial Engineering Management and Systems Analysis Ltd., is currently traded at a market capitalization of NIS 121.6 million (approximately $34.8 million) on the Tel Aviv Stock Exchange (TASE). Zylberman was the main stakeholder in Tefen. In March, the company pivoted to medical cannabis, and is currently in the process of setting up a 15,000-square-meter medical cannabis farm in central Israel. Intelicanna is also a partner in the medical cannabis farm of cannabis grower Way of Life Medical Cannabis Ltd., has a distribution agreement with pharmacies in Israel, and is in the process of setting up medical cannabis operations in Thailand and Portugal. Intelicanna is also in the process of setting up a cannabis-based cosmetics business.
Zylberman said became aware of the medical cannabis industry due to his position in Tefen. As he started attending conventions and conferences many CBD manufacturers showed him feedback they received from users. "Each company collects thousands of user reviews of its products, but they are not published on any platform," he said.
It is estimated that the number of people that use CBD products globally is over 10 million, and this number is expected to grow to 250 million, Zylberman told Calcalist. The global market has a $2 billion turnover currently, he said, but that is expected to rise to $22 billion by 2022. "Just like the average American uses Trip Advisor—which has a market cap of $7 billion—before he books a hotel, and just like they read Yelp reviews before going to a restaurant, the American CBD consumer will use our network," he said.