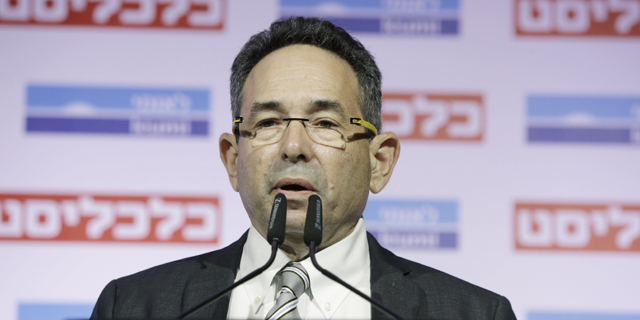 National Economic Conference
Strengthening Shekel Leaves Israeli Goods Exporters Vulnerable, Says Leumi's Chief Economist
Gil Bufman, the chief economist for Israel's Bank Leumi, spoke Monday at Calcalist and Leumi's National Economic Conference in Tel Aviv
Ran Abramson
|
17:07 02.09.2019
The continued strengthening of the shekel against foreign currencies could severely damage the Israeli economy, Gil Bufman, the chief economist for Israel's Bank Leumi, said. Bufman spoke Monday at Calcalist and Leumi's National Economic Conference held in Tel Aviv.
Over the past few years, the Israeli shekel has generally been on a rise and is currently being traded at an exchange rate of NIS 3.52 per $1 and NIS 3.88 per 1 euro.
Among the factors affecting the shekel is the start of natural gas transmission from the country's newly operational gas fields, Bufman said. That, along with the increase in demand for natural gas as a substitute for imported energy sources, could account for the shekel's continued rise over the next two years. Another factor is the narrowing of the negative interest rate gap between Israel and the U.S.
In order to allow the local economy to deal with a prolonged reality of a strong shekel, it is imperative to focus the country's economic policy on achieving a more efficient and diverse market with inclusive growth, Bufman said. Bufman suggested a widespread policy of encouraging investment in machinery and equipment and in modernizing various industries, and significantly increasing investment in infrastructure. He also recommended investing in encouraging various population groups to enter the workforce, as well as a taxation policy that promotes on-the-job training.