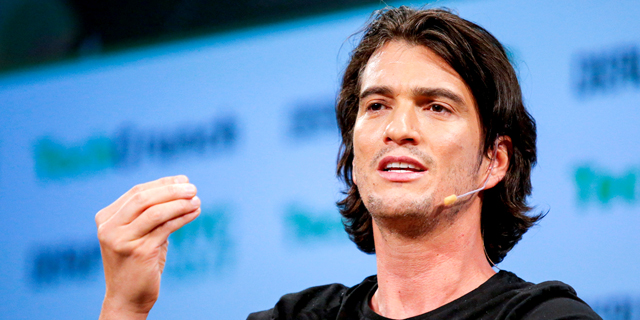 Analysis
WeWork's Next Challenge: Get Off the Steroids
SoftBank invested over $10 billion in WeWork, enabling the company's meteoric growth—and its massive debt. The successors of ousted CEO Adam Neumann will need to halt that growth and even start pruning if they want the company to last
Sophie Shulman and Omer Kabir
: 2019-09-26T14:09:39..
The outwards drama at coworking giant WeWork may have come to a close with the ousting of co-founder and former CEO Adam Neumann, but the hard work is only starting. Exposing the inner workings of a company as part of an initial public offering without going through with the fundraising is one of the worst things that can happen to a company, and WeWork will have to persevere.
The entire world is now aware of WeWork's numbers, and has come to the realization that there is not much behind it that differentiates it from competitors like Regus, which has a much more modest valuation of $4.5 billion. Worse, everyone now knows that WeWork is in dire need for cash, and a lot of it. CEOs and investment banks like to spout the motto that you raise money when you need, not when you can. WeWork really did need the money, and hoped to capitalize on the tech IPO hype of 2019, which saw giant IPOs like Uber, Lyft, and Slack.