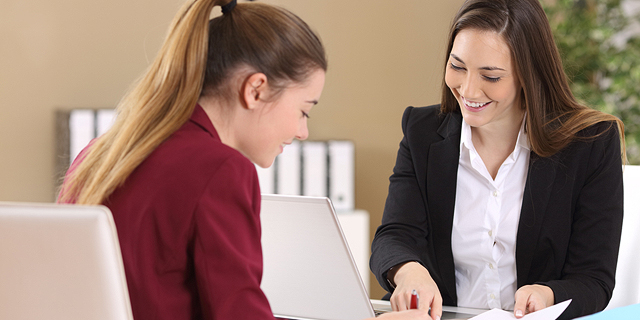 On Target
HR Tech: Can AI Recruitment Lead to a More Diverse Workspace?
The AI that helps companies recruit talent is burdened by the same biases as the humans that trained it
Sophie Shulman
|
10:39 06.12.2019
A minor scandal shook Amazon a year ago when U.S. media reported that the e-commerce giant prefers men. Or, more accurately, that Amazon's super-secret system for finding and screening potential hires, developed in-house, was dumping resumes that appeared to be written by women. The system, which utilized artificial intelligence and machine learning, relied on the company's database of employees and past candidates. But guess what? Most tech employees are men, and the algorithm learned that it needed to rule out women. When the story broke out, Amazon said it will replace its prejudiced system. Biased or not, Amazon needs a screening system: the company tripled its employee count in the past three years, reaching 500,000 employees last year. And Amazon is not alone. Unilever, for example, goes through roughly 250,000 resumes to choose 800 people for its leaders' program. It is impossible to select and hire so many people without using technological tools, no matter how flawed. That is why so many startups are still in the race for the holy grail of recruitment: a system that could rid HR departments of the need to go over thousands of resumes and conduct initial phone interviews. When one finally hits the market, HR departments everywhere could experience a significant cut.
What about all those candidates that were weeded out by AI algorithms? Jobcase Inc. is targeting exactly those people who do not know their way around social networks, video games, or the terminology the job search engines are programmed to detect. Jobcase is used by giant companies like The Home Depot Inc., Dunkin' Donuts, and Starbucks Corporation, and had one of the largest rounds in the industry, $100 million at the beginning of the year. Its CEO and co-founder Fred Goff, a former hedge fund executive, said he founded Jobcase following the 2008 financial crisis to help employees. In other words, there is still money to be made on the employment anxiety of blue collar jobs.
This article has been amended to correctly reflect criticism voiced against HireVue's technology.