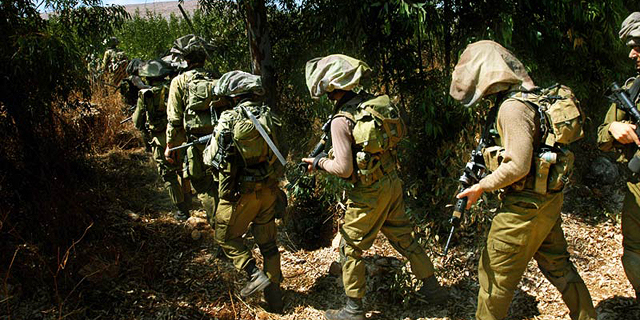 In Israel, Some Tech Companies See Combat Experience as a Major Plus
Going as far as calling it affirmative action, some tech executives say they prefer to hire former warriors, claiming the unique prowess gained on the battlefield is perfect for handling the stressful and demanding nature of a career in tech
Maayan Manela
|
17:14 09.12.2019
It is no secret that Israeli tech companies tend to prefer veterans of military tech and intelligence units as potential employees. However, there are also more than a few companies that are looking for other military skills and who explicitly prefer to hire former warriors, claiming the unique prowess gained on the battlefield is perfect for handling the stressful and demanding nature of a career in tech.
The technicalities of tech can be taught but the values gained through combat situations are hard to instill in those with no battle experience, Jonathan Attias, co-founder and CEO of Israel-based in-game advertising startup Sayollo Media Ltd., said in a recent interview with Calcalist. Attias founded Sayollo together with Eitan Norel, a fellow fighter in Israeli infantry brigade Golani, and nine out of the company's 16 employees have held combat roles in the Israeli military. Warriors are just better at analytical thinking, according to Attias.
"The issues we are dealing with require an ability to weed out the 'bad guys,' and that is a challenge former warriors have experience with," Zohar Levkovitz, co-founder and CEO of Tel Aviv-based startup L1ght, said in an interview. Incorporated as AntiToxin Technologies Inc., L1ght develops tools meant to combat online bullying of kids. "It is not as though we only hire ex-warriors, we also have veterans of Unit 8200 (the Israeli military's equivalent of the NSA) and Unit 801 (the technology unit of Israel's Military Intelligence Directorate)," Levkovitz said.
untapped potential for companies large and small
. This type of networking-based hiring, however, is likely to leave out these two minority groups who do not fall under the country's mandatory military service law. It might also marginalize women. According to Attias, however, a preference for former warriors is a type of affirmative action in favor of those who are less likely to get well-paying jobs than their counterparts who served in technological units.