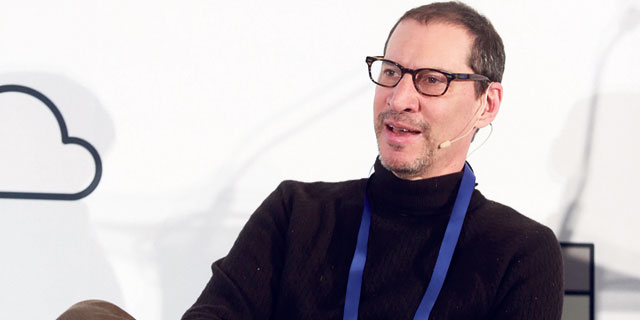 Interview
Israelis Need to Avoid Hype, Focus on Building Good Companies, Says Insight Co-Founder
Jeff Horing, co-founder and managing partner at Insight Venture Partners, led the fund's investment in Israeli website building company Wix.com Ltd. in 2011, and has been behind the fund's recent increased interest in Israel
Hagar Ravet
|
09:03 11.02.2020
In early 2019, New York-based venture capital and private equity firm Insight Venture Partners shocked the Israeli tech world when it
announced
the acquisition of almost all of the fourth fund of Israeli venture capital firm Genesis Partners. Insight acquired Genesis' stake in 11 of 12 portfolio companies, for an unknown sum a person who spoke to Calcalist at the time estimated at $350 million. The deal turned Insight into one of the leading investor funds in Israel, boosting its existing investment in Monday.com, Sisense Ltd. JoyTunes Ltd. with companies such as task organization app developer Any.DO Inc. But it seems the move just whetted Insight's appetite. In October, the fund announced the opening of an Israeli office, and since the start of 2020 it has already made three large deals: the $1.1 billion acquisition of IoT security company
Armis
Inc., a $100 million
round
in business intelligence startup
Sisense
Ltd., and a $125 million investment in gaming company
Moon Active
Ltd.
Foreign venture capital funds love Israeli companies, among other reasons, because they receive lower valuations than similar companies in the U.S., but the presence of giant funds like Insight could eventually change it.
"The software markets today are bigger than ever, and the next generation of category defining companies will again be bigger than in the previous wave," is what Horing has to say on the subject. "With the global growth of the software industry as our backdrop, it is important that everyone in the Israeli ecosystem—entrepreneurs, investors, the media—steer clear of hype and remain focused on building great companies with good governance. We are very selective in the investments we make, and are able to appropriately value the future growth potential of the companies we partner with. It's important to remember that a lot of factors go into a valuation. We are growth and momentum investors, and adjusted for growth expectations, we believe our valuations are in line with the market." Insight has been investing in Israeli tech for years, but the gear change it made some 18 months ago is following the global trend of larger and larger rounds, especially apparent in late stages. This trend has created private companies with extraordinary high valuations, such as recently public Uber, and Airbnb, which is expected to list in the upcoming year. The trend is apparent in Israel as well, but here it is obviously the result of increased involvement of non-Israeli funds. A January
report
by Tel Aviv-based research firm IVC Research Center and the Israel office of international law firm Zysman, Aharoni, Gayer & Co. (ZAG-S&W) found that over the past decade, the role Israeli funds played in rounds shrunk, culminating in just 13.3% of all investments in 2019. This is not the result of fewer investments—Israeli funds invested $1.1 billion in total in local companies in 2019, a higher number than previous years—but of the growing capital being infused into local companies by foreign funds. It is true that even Israeli funds rely mostly on non-Israeli money, but they still invest much smaller sums than non-Israeli—mostly U.S.—funds. Those foreign funds usually make their investments at much later stages, when the risk involved in backing a startup is lower, and startups are already at least somewhat active outside of Israel.
The Israeli tech ecosystem is going through its next stage of maturity, and as more and more startups are becoming enterprise-ready, the industry is experiencing some growing pains, according to Horing. But, he added, "Insight is committed to supporting the Israeli ecosystem, and to helping the companies that we invest in navigate the scaleup phase successfully."