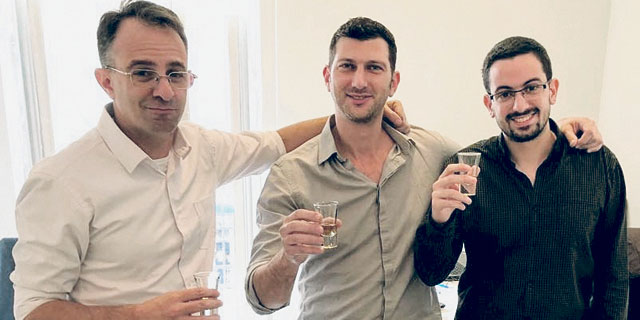 Most Startups Don't Make Glamorous Exits, They Crash
Recently acquired SuperQuery's story is representative to that of most companies in the industry: the wait for money that does not come, the loss of existing investors, and the shattered dream
Meir Orbach
|
13:56 11.02.2020
Everyone loves a success story. This is especially true in the tech industry, where success is often measured by the size of a company's exit and represented by group photos of smiling employees and entrepreneurs that managed to live up to the new Israeli dream. The industry produces quite a few of these stories, giving the false impression that every other local startup is sold to a multinational juggernaut for an unbelievable sum. In reality, the work of tech entrepreneurs is sisyphic and often ends in heartbreak when a company shuts down or is sold for peanuts. Even for companies that make it out alright, the process is far from glamorous. Fat checks do not materialize out of thin air, companies often have to fight for every dollar, and their bank balance often dips below zero.
Recently acquired Tel Aviv-based query optimization company SuperQuery may have come to an end more quickly than most startups, but other than its abrupt conclusion, its story is representative of most companies like it: the wait for money that does not come, the crisis of losing existing investors, and the shattered dream.
Founded in 2017, SuperQuery, incorporated as The Evaluex IO Ltd., developed technology designed to help data scientists and analysts amend and improve SQL queries to save money on cloud services. SuperQuery raised around $3 million the following year from Israeli venture capital firms F2 Capital Ltd. and Magma Venture Partners, but ended up being sold for just $5 million in a mostly stock and options deal to Tel Aviv-based cloud optimization company DoiT International (DoiT Ltd.). Most of the $500,000 cash component of the deal went to buy off shares from existing investors. SuperQuery's trouble began when it attempted to raise an additional round and was refused by its two backing funds. At that point, the company was already experiencing severe cash flow problems that threatened its existence, according to people familiar with the matter who spoke on condition of anonymity. A temporary lifeline came from veteran tech entrepreneur Ishay Green, who, last year, bought the SuperQuery shares held by the venture capital firms for a single dollar and invested, along with a partner, around $300,000. The company's attempts to then raise additional funds failed. "The company underwent severe trauma," Green said in a recent interview with Calcalist. Green said he believes the company was worth between $20 million and $30 million. "I thought it could be a really good company so I reached into my own pocket and invested, but when we tried to raise additional funds, I quickly realized it had too many products and too little focus," he said.
In coordination with Green, SuperQuery decided to sell and in November got an offer from DoiT International. The deal was signed quickly, but shortly after, Google started to show an interest in a possible $30 million acquisition, according to one person familiar with the matter who spoke to Calcalist on condition of anonymity. Attempts to get out of the deal with DoiT International failed and the transaction was completed, the person said.
"We built a product based on Google's platform and servicing its users," Ido Volff, co-founder and chief operating officer at SuperQuery, told Calcalist. "They put us on a fast track for acquisition and a Google executive later told me they regretted the delay but had trouble deciding whether to invest in us or buy us off," he added. Green, however, was less enthusiastic regarding the Google prospect. "Google expressed an interest, but it was not an offer," he said. A representative for Google told Calcalist the company will not respond to rumors. Yoav Toussia-Cohen, co-founder and CEO of DoiT International, also refused to comment on Google's offer, but did say that when the connection with SuperQuery was formed, DoiT International "jumped on the bargain." SuperQuery's software complements DoiT International's product and gave the company fuel, he said. Investors today want to see high revenues at an early stage, Avi Zloof, SuperQuery's co-founder and former CEO said. "Everyone wants to be a unicorn, but I did not get into this imagining a glamorous life in tech. I waited until I was 40 and felt ready to lead a company," he added.