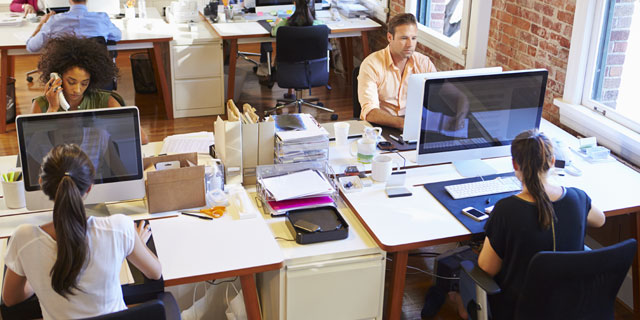 U.K. Office Workers Are Less Happy Than Counterparts Around the World, Survey Shows
A new survey released by coworking real estate company MindSpace shows just 76% of U.K. workers said they were happy or very happy with their jobs, compared to an average of 84% among seven countries surveyed
Maayan Manela
|
16:54 16.02.2020
Office workers in the U.K. are less happy with their jobs compared to counterparts in other countries, according to a survey released earlier this month by Israeli coworking real estate company MindSpace Ltd. Of those questioned, just 76% of U.K. workers said they were happy or very happy with their jobs, compared to an average of 84% among the countries surveyed.
For the survey, conducted on behalf of MindSpace by London-based marketing research company OnePoll, 5,000 office workers in seven countries—the U.S., the U.K., Germany, the Netherlands, Israel, Poland, and Romania—were questioned.
Of those who are self-employed, 73% said they were happy with their jobs compared to just 25% of employees. In general, the survey showed men tend to be happier in their jobs than women, except in Poland. Age was also a factor, with millennials reporting their satisfaction to be higher than that of workers aged 40-50. Rank appears to bring joy, too, with 45% of managers and business owners reporting they were happy, compared to 27% of general employees.
Of the people who said they were very happy with their jobs, 75% said they had a strong sense of purpose, 90% said they felt valued, and 70% said their workplace was flexible.