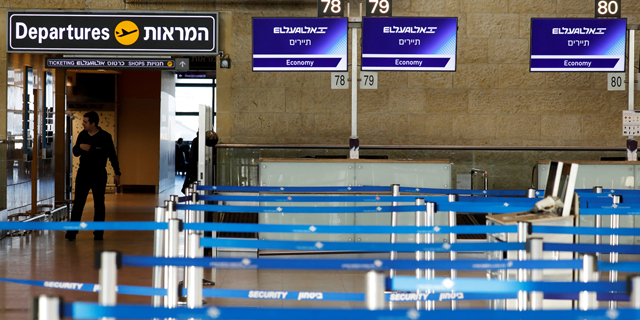 Coronavirus
Coronavirus Continues to Spread in Israel as State Measures Increase
The number of identified cases in Israel jumped to 25 over the weekend; 20,000 Israelis are currently in a two-week home-quarantine
UPDATE: Israel Closes all Borders For Fear of Coronavirus (Read more)
The number of identified Covid-19 cases in Israel jumped to 25 over the weekend, though three patients have already recovered. On Sunday, health minister Yaakov Litzman said some 20,000 Israelis are currently in a two-week home-quarantine after returning from one of the affected countries. Israel's list of banned countries currently includes China, Macau, Hong Kong, Singapore, Thailand, South Korea, Japan, Italy, France, Germany, Spain, Switzerland, and Austria. No tourists from these countries are allowed to enter Israel.
While no such decision has been made regarding the U.S., the government is debating its addition to the banned list despite the financial and political ramifications. On Friday, a government official told Calcalist on condition of anonymity that there will probably be no way to avoid adding the U.S. to the list, though the Ministry of Health declined to comment on the matter when approached. A senior airline executive told Calcalist on condition of anonymity that if the considerations were only medical, the U.S. would have already been on the list, adding that "over the past week they have prepared us for this, and said the issue is being discussed at the highest rank."
canceled
all flights to and from Israel. On Saturday, Air France announced it was suspending all flights between Paris and Tel Aviv until March 28, joining the likes of Lufthansa and subsidiaries Swiss Airlines and Austrian Airlines. Ryanair suspended four routes between Israel and Italy until early April and EasyJet PLC announced its Israel-Italy flights will be open only to those with Israeli citizenship. Israeli airlines have also
expressed concern
about the financial impact of coronavirus. National carrier El Al let 1,000 employees go last week and published yet another profit warning Sunday. Israel is currently working to assist the many tourists staying in Israel or the West Bank. Ben Gurion Airport has made preparations to receive buses containing hundreds of tourists who need to leave the country, and to provide them with food and drink. The IDF has coordinated the eviction of dozens of tourist groups from the Palestinian authority, taking them directly to the airport in busses with the help of Israeli Police and various ministries. In some cases, Israel helped organize charter flights for leaving tourists, or assisted in acquiring flight tickets.