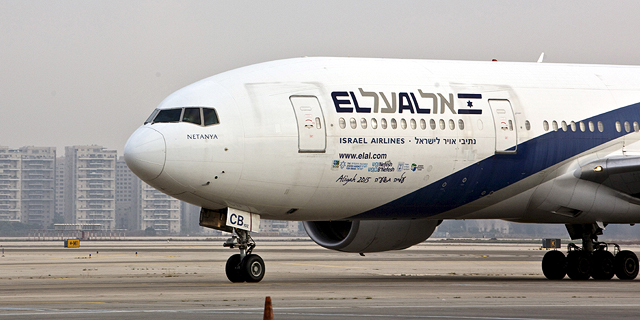 Coronavirus
As Israel's Airlines Are Grounded, so Is Export
Most of Israel's imported goods comes by sea, meaning food shortages are not expected, but 60% of the country's export is sent via passenger flights—now grounded due to coronavirus
Adrian Filut
|
12:30 11.03.2020
The damage Israel's economy will incur as a result of the coronavirus (Covid-19) now has a number: NIS 4.4 billion (approximately $1.24 billion) a month, according to Shira Greenberg, the chief economist of the Israeli Ministry of Finance. Around NIS 500 million (approximately $140.9 million) of that is the result of work hours lost due to quarantine; some 70,000 people are now estimated to be in home-quarantine following a Monday government decision that mandated all those returning to Israel must seclude themselves for 14 days.
Israel's services export is expected to see damages of NIS 1.9 billion (approximately $535 million). Total export of services in 2019 amounted to $55.4 billion; this includes tourism, which brought in $7.6 billion in 2019, and export of tech services, which brought in almost $30 billion. Both subsectors are very dependent on open skies—and Israel's sky movement has
dwindled
to almost zero in recent days as containment measures increased.
government assistance fund
.