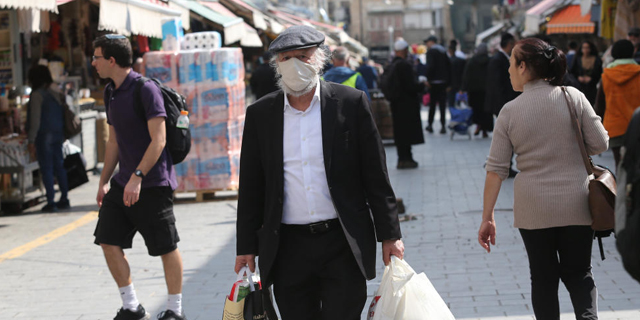 Coronavirus
Israeli Government Bypasses Parliament, Approves Surveillance on Civilians to Fight Covid-19
After a parliamentary subcommittee refused to grant police and Shin Bet the authority to use technological means to monitor the location of coronavirus patients, the Israeli government utilized the country's permanent state of emergency to pass the regulations
Omer Kabir
|
13:18 17.03.2020
On the night between Monday and Tuesday, bypassing the Israeli parliament (the Knesset), the Israeli government approved new regulations allowing it to use technological means and data from cellular communication companies in order to track coronavirus (Covid-19) carriers and people they have been in contact with, without a warrant. The new regulations were hastily approved in a government meeting gathered last night after the Knesset's subcommittee for secret services refused to approve them without thoroughly examining their implications. In order to pass the regulations, the government used its authority under Israel's state of national emergency, which was put in place on the day of the country's foundation in 1948 and was never canceled. The state of emergency allows the government to establish national security-related legislation valid for a period of up to three months without oversight from the Knesset. In many cases, such emergency regulations are later extended, becoming permanent laws.
The police could also get location data on citizens that are required to go into home quarantine according to the country's anti-Covid-19 regulations. Data on these people, which include anyone that arrived in the country since March 9 or has been in contact with someone who was diagnosed as positive, will be collected sporadically and transmitted to the health ministry for the purpose of confirming quarantine regulations are being followed. This set of regulations specifies no expiration date but also gives the ministry the authority to maintain the gathered information for 60 days after they expire.
In a statement released Tuesday, Shin Bet Head Nadav Argaman said he was aware of the great sensitivity of the new regulations, which is why he ordered only a very limited number of agents will be involved in gathering and processing the information. It is the Shin Bet's duty, Argaman wrote, to contribute some of its "unique capabilities" to the national effort to fight off the virus.