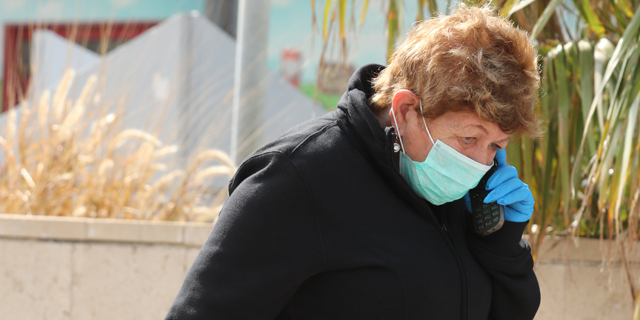 Coronavirus
Experts Could Be Wrong About the Coronavirus
Covid-19 mortality could be lower than current reports suggest and may not justify extensive lockdowns and the paralysis of economic activity, academics say
There is little doubt the coronavirus (Covid-19) poses an unprecedented global challenge that will be felt for decades to come. But as the numbers of the infected and dead increase exponentially worldwide, five senior professors at the schools of economics and medicine at Tel Aviv University are questioning whether the threat is being overblown.
In a Monday article
published
on Israeli news site Ynet News, Ehud Qimron, Ariel Munitz, Motti Gerlic, Ido Yosef, and Ady Pauzner argued that coronavirus-related mortality rate could quite possibly prove to be lower than current reports suggest, and that it doesn't justify extensive lockdowns and the paralysis of economic activity.
According to the authors of the article, several of the key figures being waved around by politicians and health experts may offer a distorted picture. Earlier this month, the World Health Organization (WHO) announced a mortality rate of 3.4% of confirmed coronavirus cases. At the same time, officials in Italy and Spain have reported a death rate of 5% or higher. In recent weeks, Israeli Prime Minister Benjamin Netanyahu has often spoken of a 4% mortality rate, but the Tel Aviv University professors believe these numbers could be significantly exaggerated.
According to them, the death rate in places like Germany and Austria is currently a mere 0.3%. They say that the discrepancy between the statistics published by different countries makes it nearly impossible to come up with the right policy to combat the pandemic. "The fact that so far there is no figure regarding the mortality rate is in our opinion a colossal failure, that could in retrospect turn out to be the greatest failure of the 21st century," the article reads. "The lack of this piece of data might be resulting in a completely wrong policy, with significant costs in money and lives, instead of making decisions based on accurate information. From the figures that currently exist in the world's database, we can already see that there is not an insignificant likelihood that the mortality rate is low and doesn't justify extensive lockdowns and the paralysis of economic activity."
According to the academics, calculating the mortality rate based on dividing the number of people known to be infected by the number of deaths is extremely inaccurate, as there are likely to be many more carriers that haven't been tested and aren't being taken into account.
"One of the basic rules when going out to war is to collect as much intelligence as possible in advance," they wrote. "It seems that the world in general, and Israel in particular, are willing to invest massive economic and human resources in combating this pandemic. We think that a significant immediate effort needs to be made to collect reliable information that may bring about a dramatic change in confronting the pandemic."