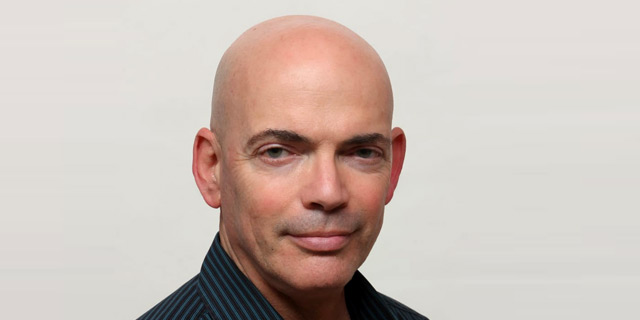 Interview
Israel's Tech Dream Team Is Closing In on Coronavirus Breakthroughs
Daniel Gold, head of the country's national emergency team, thinks his cross-industry team of experts can rise to the challenge of Covid-19
Udi Etsion
|
13:54 31.03.2020
It is a horrifying scenario that has already become a reality in some hospitals worldwide: the number of serious or critical coronavirus (Covid-19) cases surpasses that of the available ventilators, leaving doctors to decide which patients have the best chance of survival and letting the rest go untreated.
In an attempt to protect Israel from such a nightmarish scenario, a national emergency team was set up, bringing together experts from the various ministries, different branches of the military, agencies and companies, private players, and research institutes, in an effort to, among other things, help set up a local production line for ventilators.
revealed
earlier this week that Rafael offered its AI-based big data technology to the Ministry of Health. "We are looking into the potential use of Rafael's Wisdom Stone system while integrating other AI and machine learning systems from other companies," Gold said. "We have a dream team of experts in these matters from the defense establishment, the private sector, and academia. We have already started performing pilots and the results are promising. " Even though the health ministry launched its location-based mobile app HaMagen (in Hebrew: the Shield), which notifies users if they were near a person confirmed to have Covid-19, just last week, the DDR&D is already developing another similar app. "We took part in developing HaMagen, but at the same time, we are looking into another app that is being developed by a startup to see if it is better than what we already have," Gold said.
announced
less than four months ago a $9 million funding round led by Israel-based life sciences, healthcare, and technology venture capital firm aMoon. The researchers are attempting to discover a unique vocal signature that could reveal whether a person has been infected with coronavirus. "A person's voice is supposed to be affected by the presence of the virus even before they show any of the other symptoms," Gold said. "We have already developed two apps and are collecting recordings of patients and analyzing them using AI. If we achieve good results, we will be able to tell people to make a call and give a voice sample, and if there is any suspicion that they are infected they will be called in for testing before they can infect others. We will know within a few weeks if we have succeeded."