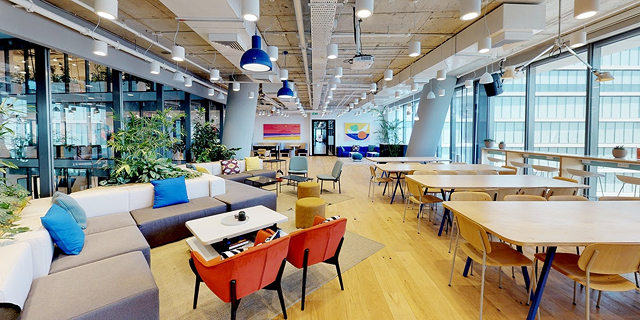 Will Coworking Spaces Survive Covid-19?
As the government guidelines began to decrease the possibility of working from offices, clients began asking their coworking space providers for discounts
Dotan Levy
|
14:51 13.04.2020
About 13% of the office space in the Tel Aviv area is made up of coworking offices, many of which are currently struggling for survival. As the Ministry of Health guidelines began to decrease companies' ability to work out of their offices, clients began asking their coworking space providers for discount payments. Many companies that operate the workspaces have appealed to their property owners, to try to get some discounts they can then roll on to their clients.
One of the first clients to try and gain some leeway were the renters at the WeWork complexes in Herzliya and Tel Aviv, who collected about 200 signatures to demand a discount from the company because it was not possible to work in offices. But WeWork customers are now claiming that Israeli executives say they are subject to the company's U.S. headquarters' decisions and can't grant such discounts by themselves. According to a WeWork customer who spoke to Calcalist, he was offered a half-month discount in exchange for renewing the rental agreement, but owners of contracts signed for several months in advance have yet to receive a response.
estimates
by the Israeli branch of real estate investment company CBRE Group Inc., co-working space offered in Israel now tops 250,000 square meters, with 95% occupancy in the final quarter of 2019.