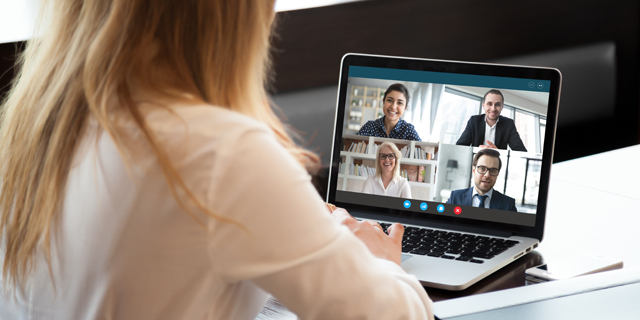 Regardless of Covid-19, online hiring is here to stay
As restrictions are slowly being lifted and most workers are going back to the office, many companies still prefer to continue to interview candidates and even sign employment contracts remotely
Maayan Manela
|
10:39 27.06.2020
During lockdown, when restrictions meant to stop the spread of the coronavirus (Covid-19) pandemic were most stringent, many companies shifted to remotely recruiting and onboarding personnel. Many companies have found this method to be more efficient and more frugal, in terms of time and resources spent, so they decided to continue to use it, regardless of the crisis. According to Roni Blankleder, CEO of Israeli esthetic medicine clinic chain American Laser Ltd., shifting to a remote process has cut down the time needed to recruit an employee by 50%. American Laser now recruits all personnel for its clinics remotely and only requires face time with those applying for executive positions in the company.
reached over 1 million people during the crisis
. There is a high supply of top quality candidates that have been put on unpaid leave or let go and are available and willing to start immediately, so the whole process is faster, he said. Contact center company Bezeq On Line Ltd., a subsidiary of Israel's largest telco Bezeq, also decided to continue using remote recruitment processes. "Before Covid-19, all recruitment and onboarding were done in person," Moshe Bar On, vice president of customers, health, and finance at Bezeq On Line, told Calclaist. In the past, following a phone interview, each candidate was called in for a set of interviews at the specific center they were applying to, he said, adding that signing the contract and filling out all necessary forms, was also done in person. Due to the crisis, Bar On said, the company developed a new model for remote recruitment that is in line with the Israeli Ministry of Health's regulations yet does not compromise on the quality of recruits. "After an initial phone call, the candidate is required to send in a short video introducing themselves and responding to certain questions regarding their career history, personal background, and salary expectations," he said. The video is reviewed by a manager who decides whether to move forward, he explained, and signing a contract and other required forms is done through a dedicated app. Some of the newly recruited employees receive training through Zoom meetings while others are required to attend training in small groups abiding with the relevant health restrictions, Bar On said. Now, according to Bar On, around 25% of new recruits for Bezeq On Line are processed remotely. The reason it is not done for everyone, he said, is that some candidates are less tech-savvy and would find it difficult to undergo a fully digital process.
The decision whether to use fully digital recruitment means or perform an in-person interview is done on a case-by-case basis, Bar On said. "When we are recruiting people that speak a certain language and live at a distant location, a fully remote process allows us to bridge the geographical distance and the same goes for candidates that have very busy schedules," he explained. In cases where the job requires complex skills, the company prefers to do an in-person interview as backup, to get a better feel of the candidate and their motivation, he said.
E-commerce retailer Shoes Online, incorporated as Cipko Online Ltd., enjoyed a boost in sales during the crisis, when brick and mortar shops and malls were shut down. But what started as a solution for the working hands shortage created by sudden growth, is now the new norm. "We learned to enjoy the benefits of remote recruitment and onboarding," CEO Dekel Stolero told Calcalist. "Today it is Covid-19 and tomorrow it's the flu," he said, "this is a great method that also eliminates the risk of infection." It is also easier to operate, quicker, and much less cumbersome, while not damaging the quality of recruits, Stolero said.
Now, even though most limitations have been lifted, Shoes Online still uses remote tools for recruitment and allows employees to work from home, at least some of the time, Stolero said.