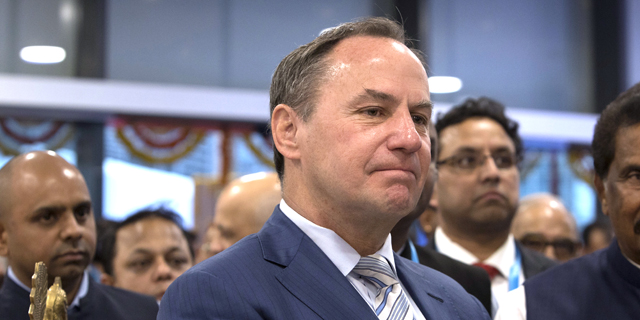 Analysis
Outsourcing chip production means Intel is losing its edge
Intel led the chip industry for decades thanks to its self-reliance in terms of both design and manufacturing but any shift in this balance could mean a blow it might not recover from
Hagar Ravet
|
13:42 27.07.2020
Thursday's
comment by Intel CEO Bob Swan
concerning the possibility of the company outsourcing the manufacturing of its 7 nm chips confirms a concern that has been around for a while: Intel might have lost its market leadership. Throughout its history, the main things Intel had going for it was being the biggest in its field and, unlike its competitors, both designing and manufacturing its own chips. This combination meant the company could be the first to launch new products and support a manufacturing mass that other companies could not.
Intel released its quarterly financial reports on Thursday, where it announced a significant delay in the launch of its 7 nm chips, sending its stock down by over 16% by market close Friday. Intel's 10 nm chips were also significantly delayed by over two years, while Taipei-listed Taiwan Semiconductor Manufacturing Co. Ltd. (TSMC) already provided its competitors—Qualcomm, AMD, and Apple—with 7 nm chips with similar capabilities.
Earlier this year, Intel suffered another blow as Apple announced it will start using chips it develops on its own for future Mac computers. The financial blow to Intel may not be so hard, as Apple's Mac processor business only rakes in several billions of dollars a year, but the damage to its reputation and branding is significant. Mac computers are still considered some of the most advanced and high-end products on the market and Intel no longer being a part of that sends a clear message on its changing status.
drastic scenario imaginable
would see Intel gradually forgoing manufacturing and focusing on development. This would mean a significant downsizing in its global workforce, the shut down of dozens of factories worldwide in the long run, and a fundamental shift in its business model. This would also mean a newly found dependency on external production sources, which the company tended to avoid up to this point. This shift would likely mean saving on expenses, as Intel is already hinting, but would inevitably also mean weakening the company.