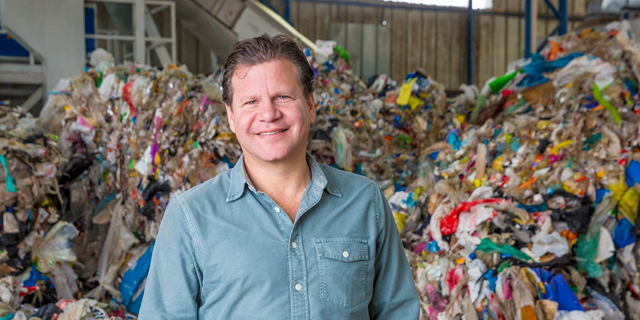 UBQ Materials to establish waste conversion plant in the Netherlands
UBQ converts landfill-destined waste into a sustainable, bio-based thermoplastic material. The new plant comes following EU demand to increase the use of plastic alternatives
James Spiro
|
10:05 03.09.2020
Israeli cleantech company UBQ Materials has announced plans to open its first full-scale production facility in the Netherlands. The plans come following a decision ruled by the European Union to support the development of sustainable industries by increasing the use of plastic alternatives. UBQ Materials has developed a patented process that converts landfill-destined waste into a sustainable, bio-based thermoplastic material. It can then substitute more conventional materials, such as plastic, wood, or concrete to be used for everyday products.
To mark the expansion of UBQ Materials, Netherlands' ambassador to Israel, Hans Docter, will visit and tour the existing facility in Kibbutz Tse'elim, Israel on September 9.
UBQ Materials was founded in 2012 by Rabbi Yehuda Pearl and Tato Bigio. The company takes household waste and turns it into a renewable resource through its patented technology. The waste, which is transformed into UBQ, is an infinitely renewable thermoplastic resource, helping reduce transportation-related carbon footprints of businesses and consumers.