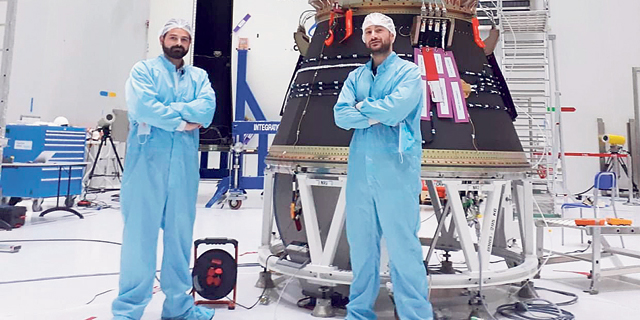 SpacePharma's mini-labs finally reach space after a year of delays
The Israeli company is remotely conducting four experiments to test the impact of zero-gravity
Yoghev Carmel
|
16:28 03.09.2020
After a year's delay, Israeli space experimentation startup
SpacePharma
's DIDO-III nanosatellite finally launched Wednesday night. The tiny spacecraft weighs less than 50 kilograms (110 pounds) and is the first of its kind to enable space experiments in zero gravity conditions that are fully controlled from Earth. This is the second nanosatellite launched by the company. The DIDI-II was launched in 2017 and is still orbiting in space, though it is no longer operational and contact with it has been severed.
The launch got underway at 04:51 Israel Standard Time at the European Space Agency's launch site in French Guiana, in South America. It was carried into space by Arianespace's Vega commercial launcher along with 52 other micro-satellites.
The chemical and biological materials used in the experiments were inserted to the satellite back in June and the launch delay meant they were kept in cool, but unmonitored conditions for the last few months. "Most of the materials we selected are stable ones," said Dr. Guy Samburski, the mission's scientific manager. "That may cause the reactions to occur either faster or slower, we will only know for sure in time."
The cost of the repeated delays are estimated at $350,000, that are added to the initial project's NIS 2 million budget, which was paid for equally by the Israeli and Italian science ministries.