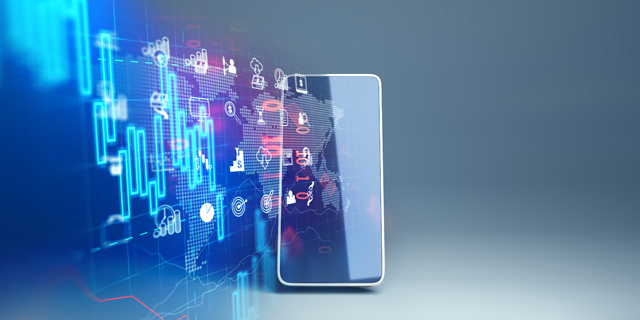 Opinion
The next steps taken by the Israeli fintech ecosystem might determine the entire UAE-Israel relations
Governments and regulators all over the world can learn some important lessons from the UAE's governors in building supporting regulatory frameworks for financial institutions and fintechs to flourish
Aviv Barzilay
|
09:23 06.09.2020
The increasing interest of Israeli banks and fintech companies in UAE's financial industry and its technological progressives following the agreement between the UAE Central Bank and the Israeli Finance Ministry might be revealed to be a two-edged sword. The UAE financial market is sophisticated and well-established, managed by brilliant people, integrating the wealth and strength of the sovereign families, the best knowledge money can buy, and state-of-the-art financial technology. Tapping into this market will require Israeli companies to operate under well-defined regulatory frameworks and profound adjustments to the local business culture which has zero-tolerance for inefficiencies and waste of resources.
The UAE's economy has suffered from the Covid-19 effects on the markets just as much as any other country and is taking all the necessary precaution measures to protect its wealth and global strength. From the ground up all the financial sectors, both public and private institutions, have rethink their business models and shield themselves with consolidation programs, new risk scoring methodologies, and constant monitoring of financial indices. Israeli fintechs offering alternative and innovative prediction models for insolvency of individuals, credit-related solutions and fully automated asset management methodologies might attract interest from the UAE. However, Israeli Fintechs will have to adjust their offering to meet the standards and requirements presented by the Emirati market and well-structured tax and privacy frameworks as those will remain significant barriers in the near future for any cross-borders deals between Israeli and Emirati entities.
Israeli entrepreneurs must understand that the management of all the leading financial centers and institutions is composed of highly capable and sophisticated local professionals, representatives of sovereign families and the best talents relocated to the UAE from all around the world with a strong presence of European professionals. Any selling process of fintech-related services or products, must take into consideration this unique structure of management and the implications of this cultural richness on the competitive landscape.
The Emirates have not been waiting for the arrival of the Israeli fintech ecosystem and the change in diplomatic relations between the countries has a restrained reaction from our neighbors. The clients from the GCC are well aware of the strengths and weaknesses of the Israeli business culture especially for those of the tech ecosystem. They will mitigate any unknown variable and adhere to any information gaps with in-depth due diligence processes, longer testing periods, and no tolerance for "cutting corners". Tapping into the exciting financial industry of the UAE will require Israeli Finetchs to learn from their mistakes and build a shared prognostic for the appropriate level of maturity and compliance required from companies wishing to export Fintech to the UAE.
Aviv Barzilay is the Head of Strategy at Herzog Strategic