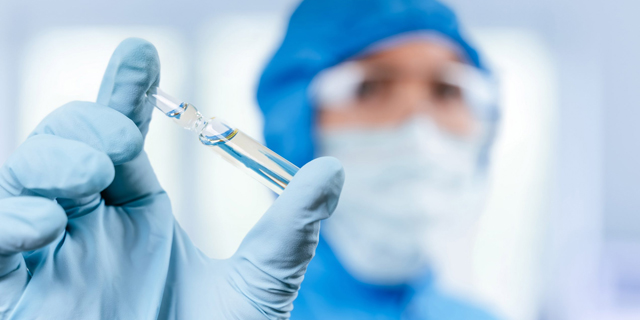 Nine Israeli organizations granted EU funding under Horizon 2020 program
The entities will take part in eight of the twenty-three international projects designed to tackle the ongoing coronavirus (Covid-19) pandemic
James Spiro
|
11:05 06.09.2020
Nine Israeli organizations have been selected for EU funding under the Horizon 2020 program designed to combat Covid-19. The entities, which are a mixture of research institutions, NGOs, governmental bodies, and companies were granted a total of NIS 18 million ($5.3 million).
As part of the grant, they will help with the social and economic effects of the pandemic by developing medical technologies or building databases to respond to emerging health threats. Overall, they will take part in eight of the 23 collaborative projects, which consist of at least three partners each.
The Hebrew University - This project's goal is to research the indirect effects of the decision taken to mitigate the pandemic. Prof. Howard Litvin is a partner in the team that consists of 12 countries in total. The team will collect data and analyze the attitudes and information of those who were affected by healthcare, employment, and other areas that might relate to social inequality. The project will determine the effect of the lockdowns in general and will last 36 months for all 15 partners.
MDM Projects - MDM Projects is a partner in a project named CleanAir, which will produce devices for air purification. These will be installed in hospitals, medical centers, and clinics. The project has seven partners in total, and MDM will be responsible for the development of the filter for the final product being designed by another partner. The company specialized in the development of medical products and the project is expected to last 24 months.
Siemens Israel - Siemens Israel is part of a project with 21 different partners, yet it is responsible for developing software connecting suppliers and consumers for components created from 3D printing technologies. Siemens, which is already developing the technology, opened the system to medical entities so they could locate global suppliers and provide comprehensive devices needed in areas around the world. Magen David Adom - Israel's national emergency pre-hospital medical and blood services organization is part of a project called Covinform. It is designed to examine the response to Covid-19 at a variety of levels, including government, public health entities, and the media. The project is also planning to examine the impact of the pandemic on vulnerable groups of the population. Today, Magen David Adom is active in Israel's national response to Covid-19, gathering patient samples and plasma from recovered individuals. Covinform has 17 partners in total and will last 36 months.