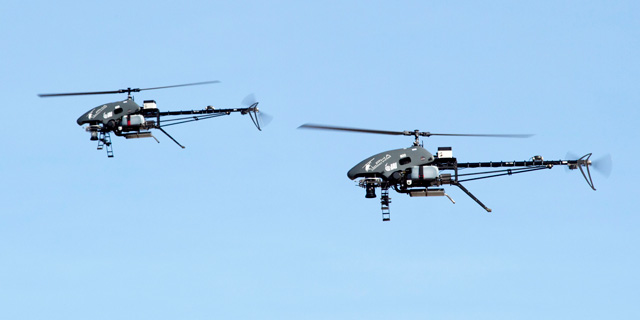 IAI introduces 'MultiFlyer', its new fleet of non-military helicopter drones
Multiflyer can help with disaster management, first responders, and the monitoring of large events
James Spiro
|
10:34 07.09.2020
Israel Aerospace Industries (IAI) has unveiled its new unmanned aerial vehicle (UAV) squadron of small helicopters for non-military tasks. Dubbed, "MultiFlyer" the system can provide monitoring capabilities for large areas and is based on commercial helicopter UAVs from Alpha Unmanned Systems.
MultiFlyer can be activated from a tablet or smartphone to serve as a single point of control for several synchronized missions, including takeoff and landing, flight routes, mission management, and more. The system was designed by Simplex and its area-scanning technology is powered by Sightec.
"Sightec is a leading creator of AI-powered optical scanning solutions for autonomous systems," CEO of Sightec Roy Shmuel concluded. "The use of our technology as part of the MultiFlyer UAV system enables the autonomous and efficient scanning of large areas of territory."
Israel Aerospace Industries is an aerospace and defense company providing space, air, cyber, and naval security for defense and commercial markets. The company was established in 1953 and is one of Israel's largest technology employers. To date, the company has produced and distributed satellites, UAVs, missiles, and robotic systems, among its range of products and solutions.