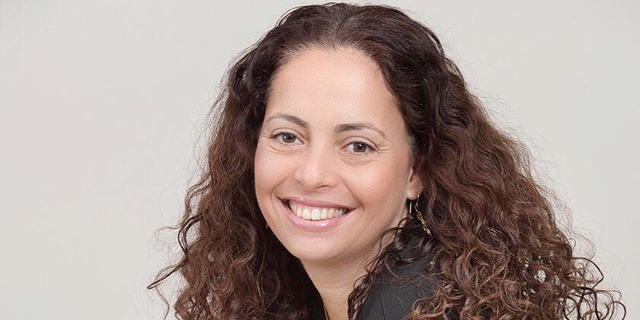 HR Post Covid
We miss the value of a routine, admits CYMOTIVE Technologies' HR Manager
CYMOTIVE's Head of HR Avital Menaged continues CTech's series about some of the ways the HR industry is expected to change post-Covid-19.
"Arriving at the offices, meeting our friends, asking questions in the corridors… All those examples became so valuable and important to appreciate," Avital Managed told CTech when thinking back to the start of lockdowns brought on from the coronavirus (Covid-19). Continuing our series about how HR sectors are changing in the wake of Covid-19, HR Manager Avital Menaged stressed the importance of 'togetherness' and how even the smallest things, like grabbing a coffee with colleagues, became so important. With CYMOTIVE's offices split between Israel and Germany, the distance was felt even more.
Company name: CYMOTIVE Technologies
Field of activity: Cyber Security Solutions to the Automotive Industry
Number of employees/location:
Israel (100) + Germany (25)
Professional background of HR manager:
Avital Menaged has worked at CYMOTIVE for the last three years, prior to that Avital was HR consultant to CEOs and founders, and prior to that was the head of HR in TaKaDu (a startup company).
On a scale of 1-10, how much did the coronavirus pandemic disrupt HR operations at the company?
8 – Disruption was high, and HR had to evolve and find other ways of staying engaged and connected, but the most important things remained the same. People and Communication!
What interesting technological tools do you use in employee management/ recruitment?
MS Teams, Zoom, Cloud Academy, Udemy
What positive and/or negative impact did the outbreak have on the human capital of the company?
Covid-19 positive impact on us is that we all missed and learned the value of routine— things like arriving at the offices, meeting our friends, asking questions in the corridors, or just having that coffee/lunch break with a colleague. All those examples became so valuable and important to appreciate. The negative impact is obviously the distance and the lack of "togetherness." We are doing our best to simulate the coffee breaks in our offices or "get together" meetings, but it is not the same. Also, as a "frequent traveler company," we miss our colleagues from Germany very much. We are used to frequent business trips to meet with our German colleagues and to exchange ideas with our customers. This is the reason that the CEO and myself grabbed the first opportunity and flew to Germany – as soon as country borders were open for inbound flights (last week).
We managed to continue our recruitment efforts and have so far recruited 27 additional lucky and talented employees to CYMOTIVE. We implemented several online learning platforms to support the growth and development of our great employees. And luckily, there were no pay cuts that we had to make. Onboarding became super challenging, so we used the hybrid model combining arrival to the offices and working from home. Our practice is based on the capsules' method – each team arrives at the office at least once a week to meet the new employees face to face, which is crucial.
We kept everything very well-organized. It was incredibly important for us to create stable and clear guidelines for our employees. To be very clear and transparent about the rationale behind our decisions, which puts our employees' health at the top of our priorities.
For community building, we needed to evolve and reinvent ourselves. We took the challenge and collaborated with local farmers who had experienced huge damage during the Covid-19 outbreak, we had them send fresh deliveries of flowers, fruits, and a lot of amazing vegetables to our employees. We then had a wonderful experience conducting a virtual Cooking Class with all of the fresh ingredients, led by a talented chef. Most importantly, we kept and continue to have a weekly "Happy Hours" to allow everyone to feel the "togetherness" even throughout this virtual "alone at home" time.
Are you actively recruiting? If so, what is the process and where can applicants find you?
Yes, we are continuing to grow and are always looking for talented people to join us. The recruitment process includes professional and technical interviews with hiring managers and an HR interview. The current process involves video interviews. In advanced stages, we have interviews at the office, to better introduce CYMOTIVE's working space and environment.
Our openings can be found on our website (www.cymotive.com) and usually on our social media channels.
Which changes forced upon you by the circumstances will stay in place after the medical emergency is over and which are you most eager to revert back to normal?
Going back to a routine of meeting in the offices is the one routine we lack the most at this time! But having the flexibility to work from home when needed and keep the connection and staying involved – is definitely a "lesson learned."