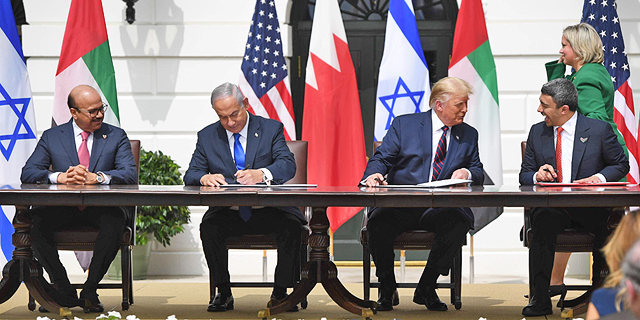 Analysis
Israel and the UAE may have different dreams regarding the peace treaty
While the United Arab Emirates hopes Israel will slowly help make it the next startup nation, Israeli entrepreneurs are hoping to land quick and lucrative investment deals
Sophie Shulman
|
15:22 16.09.2020
The United Arab Emirates (UAE) is very enthusiastic about the normalization agreement signed Tuesday with Israel. So much so, that the government intends to make Hebrew lessons mandatory in Emirati schools. The small Persian Gulf country—which did not even exist 50 years ago and now has the world's tallest skyscraper, shopping malls complete with ski runs, gigantic ports, and some of the best airlines in the world—is looking to step up.
Secondly, the UAE wants to become a future gateway for Israeli trade with countries that were previously less accessible, such as India and Pakistan. The UAE's logistics sector accounts for nearly 12% of its gross domestic product (GDP) as is evident by the vast logistical warehouses spread across the desert. European airlines have been active in the UAE for years and Amazon is already building giant warehouses in the country.
The upcoming period will be Israel and the UAE's honeymoon. During it, we will often hear of new collaborations but the true test will be the parties' ability to approach this unexpected relationship as equals, acknowledging each other's strengths, without attempting to produce a quick profit that might hamper trust and lead to withdrawal, before the true potential of the treaty can be met.