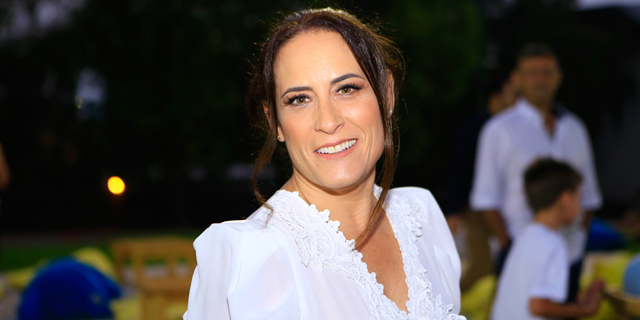 Employer Branding
Our employees must have one thing: Curiosity, says Verint's SVP Marketing and Employer Branding
As CTech dives deeper into the idea of Employer Branding, Verint has helped us understand what they do to attract top talent
"Curiosity is our fuel," explained Amit Daniel, SVP Marketing, Strategy and Employer Brand at Verint. "It is what drives us to create new things, and create an impact for a safer world."
In recent years, companies are learning how invaluable it is to create a strong sense of Employer Branding. It is the strategy used primarily by HR departments to help companies attract and retain the top talent they seek.
We went all out to promote the Curious brand – cups, bags, banners, stickers, signs – you name it, we had it. We held Curious events, both in and out of the offices - we invited internal and external speakers to come and give lectures. We established the Curiosity Club – both for employees and non-employees, and conducted public talks about Cyber Intelligence in different forums, these were also open to non-Verint employees.
The Covid-19 challenges and assimilation
Then a virus happened – Covid-19 came along and put a stop to all physical events, both internal and external. We had to rethink our entire strategy and still remain exciting and innovative. Putting the new brand on hold wasn't an option. We still had to implement the Curious brand on a global scale, we still had to enhance employees' pride and belonging, we still had to recruit and maintain our global brand awareness – and even strengthen the flow of communication with employees. What did we do? We went full-speed ahead with our Global Virtually Curious campaign. No more local, physical events – now everything is virtual and thus – global. Our Virtually Curious club took off – now, not only famous external speakers but our employees, who volunteered to give fascinating online lectures to our curious employees. Instead of a few dozen participants in the local, physical lectures – now we had hundreds, from all over the world: India, Cyprus, Brazil, Romania, Bulgaria, and more.
We also created Curious posts on all of our social media channels, which featured some of our brightest minds, the proud owners of hundreds of patents registered on behalf of Verint.
Conclusions In the end, we found that moving to virtual provided a host of new global opportunities. Our Employer Brand was an exciting journey. We learned a lot about ourselves which was key to understanding what makes our employees and potential employees tick. We created a compelling and inspirational Employer Brand, which is present throughout our offices, virtual events, and across social media.