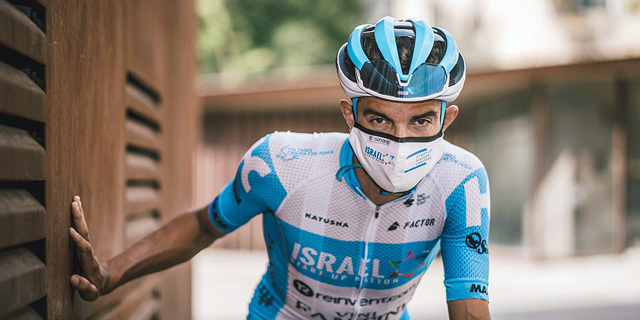 Sonovia claims tests prove its facemask eliminates more than 99% of Covid-19 particles
The results come after the Israeli company conducted a test with the ATCC Testing laboratory
James Spiro
|
11:18 04.10.2020
Israel-based Sonovia Ltd. recently shared that its SonoMask displayed a 99.34% effectiveness rate in neutralizing the coronavirus (Covid-19). The results, which came from the ATCC Testing Laboratory, showed a neutralization rate within 30 minutes of exposure.
The results come after separate studies that were conducted with Sonovia and a variety of automotive and fashion companies for different projects. Italian Automotive company Adler, and European fashion company A&C, both showed its formula was capable of treating 99.9% of the bacteria on carpets and fabric.
the Tour de France
Bicycle race. The company says its mask can remain effective against the spread of Covid-19 for more than 55 industrial wash cycles due to its technology based on cavitation, a process that involves specialized machinery to emit sound waves that infuse propriety chemical formulations.
"We see our breakthrough technology transforming our everyday life, implemented in all textiles surrounding us," said Liat Goldhammer, Chief Technology Officer at Sonovia. "From the clothes we wear to the textiles in our home, the textiles in our public spaces, in public transportation and of course as a protective measure in the workplaces and medical institutes in a manner that ensures safer surroundings during these unusual times."
Sonovia was founded in 2013 by Hershcovich and Shuki Joshua Hershcovich. It develops an anti-bacterial fabric and has received €2.5 million ($2.9 million) in funding, according to Crunchbase. In the Covid-19 era, the company has pivoted to focus on reducing the risk of contagion during 'the new normal'.