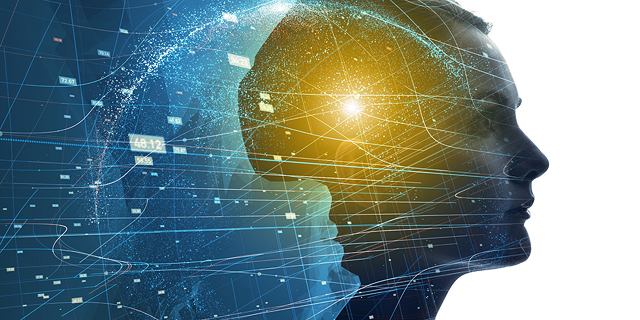 Study: 82% of workers think AI can support their mental health better than humans
2020 has been the most stressful year in history and people want robots to help them, claims new Oracle study
James Spiro
|
16:44 08.10.2020
A new study from computer software company Oracle and HR research and advisory firm Workplace Intelligence has painted a dire picture of the state of our mental health following what it has described as "the most stressful year in history." As people look for ways to alleviate some of that stress, it appears that positive sentiment towards AI is rising, too.
Unsurprisingly, the leading cause of stress was the ongoing coronavirus (Covid-19) pandemic, with 78% of the global workforce reporting to have higher levels of stress and anxiety than before. The main factors cited in the study suggest it is a combination of the lack of work/life balance (35%), burnout (25%), depression from lack of socialization (25%), and loneliness (14%).
The added tension of working from home while also helping children through homeschooling or any additional trauma has added to the increase in calls for mental health support. Eighty-five percent of participants have stated that their mental health issues have negatively affected their home life, and 40% say their productivity has "plummeted." However, there still remains a hesitation in talking to a (human) supervisor about problems that workers might have while working from home.
There are already AI-based chatbots that can serve as companions or mental health services for those feeling overwhelmed, lonely, or burnt out at work. Some of the benefits cited for choosing an algorithm over a human for emotional support include the fact they are unbiased and offer a 'judgment-free' zone when discussing problems or concerns.
"AI as a solution for mental support is new, but people have already gotten used to working with AI technology and this crisis and has only accelerated this trend," said Gili Shlezinger, ERPM & HCM Sales Director for Oracle Israel, when talking to CTech. "It is easy for them to use AI for different purposes beyond work itself. Oracle's AI HR tool with digital assistants and chatbots is in use in organizations in Israel, as well as at Oracle itself. Of course, this doesn't replace a psychologist, but this is a tool that can serve as an initial filter. Looking ahead, organizations that are early adopters of technology and help improve the mental health of their employees will be regarded as companies that are thinking ahead and are more supportive of their employees."
Bureau of Labor Statistics
, the U.S. unemployment rate was at 10.2% in July 2020 - a number that has since shrunk to
7.9%
in September, after the study had already taken place. The study, named 'As Uncertainty Remains, Anxiety and Stress Reach A Tipping Point at Work', was conducted by Savanta Inc. It included more than 12,300 participants from the U.S., U.K, UAE, France, Italy, Germany, India, Japan, China, Brazil, and Korea.