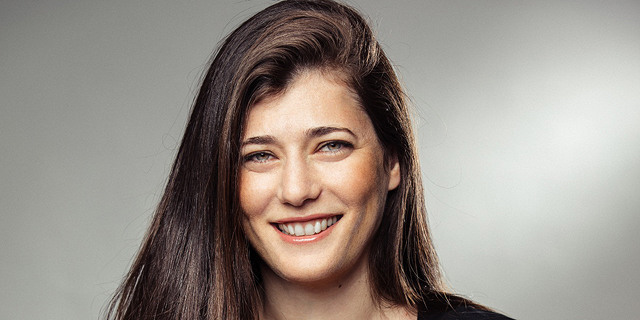 HR Post Covid
Covid-19 changed the recruiting game, says Fundbox's VP of People
Covid-19 disrupted not just how employees communicate with each other, but how companies communicate with potential new hires. Jenia Medvedev explains how in the latest Post-Covid HR series
"Covid-19 has changed the rules of the game in recruiting," says Jenia Medvedev, VP of People at Fundbox. "Everything is by video conferencing. The process has become faster and more flexible, which makes it easier for both us and the candidates."
As millions of people around the world started working from home, companies like Fundbox started to see the benefits of broadening the recruitment pool. The Fintech company has seen first-hand how the recruitment and onboarding process can take place entirely remotely, meaning the company could "be exposed to potential employees who do not live in the central area."
Company name: Fundbox
Field of activity:
Fundbox is an Israeli Fintech company that established the world's first business and credit (B2B) network of payments, through which it provides credit and payment solutions to small businesses in the United States. The company's advanced technology enables rapid business risk analysis and transaction approval in a short time.
The company allows businesses to increase the volume of activity with other businesses and get better prices by improving payment terms - 'current' instead of 'deferred' payment. The company is mainly active in the American market and has so far enabled more than $2 billion in transactions between businesses. Number of employees/location: The company has three offices: in Tel Aviv (R&D Center), San Francisco (HQ), and Dallas, Texas. It has about 250 employees, 60% of whom work in the fields of engineering and data science. Professional background of HR manager: How many years in the company, previous positions: I have been the VP of PEOPLE for seven years at Fundbox. Before that, I was the Director of Operations and HR in a PR company. How much did the Covid-19 pandemic disrupt HR operations in the company?
When talking about global crises, the first thing that comes to mind is a financial crisis, like in 2008. No one expected a crisis of this magnitude, an economic and health crisis that would last so long and actually affect every aspect of our lives. When the pandemic arrived in the United States, we realized we were facing an international crisis where the beginning was known but not its end. This was a big challenge to us and we were on the front line since our customers, small and medium-sized businesses, were actually harmed due to the lockdown. We immediately drew up a strategic plan that included elements of uncertainty. We did not know what was going to happen. However, we quickly realized our huge investment in technology, the artificial intelligence system that automatically tests the ability to repay credit has paid off and in a big way. Two weeks into the crisis we began to see the light at the end of the tunnel.
Covid-19 has changed the rules of the game in recruiting as well. We actually have two processes: a recruitment process and an onboarding process - all of these without the employee going to the physical office. Everything is by video conferencing. The process has become faster and more flexible, which makes it easier for both us and the candidates. It also created an opportunity for us to be exposed to potential employees who do not live in the central area. I must say that since we are a global organization, even before Covid-19, we built an 'ONBOARDING' base that we could manage remotely, we were technically prepared for it but did not think we would reach such rapid implementation. Our readiness made the onboarding smooth and efficient. Who would have thought that this was possible a year ago? Intake of an employee without them visiting the office and still being able to make them feel that they belong and are a part of us, today we know that anything is possible.
What positive and/or negative impact did the outbreak have on the human capital of the company?
Beyond the health impact, there is no doubt that Covid-19 has had a psychological impact, especially during the first month when none of us knew what was about to come. The first thing that happened was that we banded together. From the CEO to the newest employee in the company, we all mobilized to maintain the company and work as hard as possible so that our customers were not harmed. This created a new kind of brotherhood and cohesion between the company employees. Secondly (but also primarily), we saw a huge struggle for our clients who are small and medium-sized businesses, and some were hit by the crisis. We had to support them first and then ourselves. The American Business Assistance Program (Paycheck Protection Program) gave us an exceptional opportunity to actually support businesses by getting approval to be a lender (money transfer pipeline) on behalf of the U.S. government - this has strengthened us in a sense of mission and mobilization for the cause. What helped us especially was the transparency and sharing with our employees at every step, we put more emphasis on transparency in the organization and we increased the frequency of conversations with senior management and regular updates. We increased the frequency of company meetings for updates and to provide a transparent answer to every question. We all realized that having a strong foundation and navigation system is of utmost importance and we all needed to do our utmost to help.