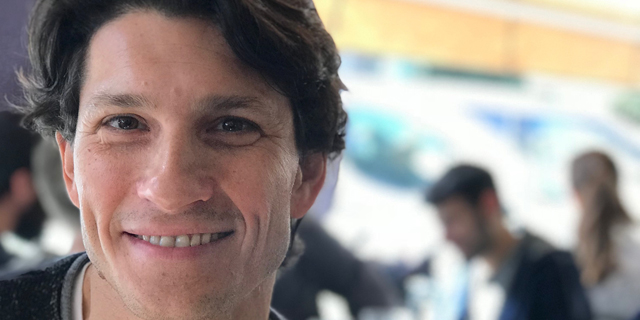 Employer Branding
Natural Intelligence: Remaining under the radar was all part of a 'master plan'
Continuing our Employer Branding series, Natural Intelligence's Yoav Tzuker speaks with CTech about how the company remained under the radar for the first eight years of its history - only then to attract top talent
At Natural Intelligence, it's all about the 'DNI'. That is, the unique DNA-type characteristics they look for every time they seek new employees.
The company describes itself as remaining Israel's best-kept secret among budding young tech workers for eight of its 10 years, saying that only when they learned about themselves and their story so far were they ready to start promoting themselves globally.
Natural Intelligence shared with CTech how the company went from operating in the shadows into what it claims is one of Israel's most desirable companies - and some of the strategies they adopted along the way.
General info and company details
Natural Intelligence operates a multi-vertical comparison marketplace. Our matching technology enables consumers to make confident purchasing decisions while helping brands grow their business. We started as a bootstrapped company 10 years ago and have not raised funds since then. Today, we have around 400 employees and they are all located in Israel. The term DNI comes from a play on the word DNA, since the acronym for Natural Intelligence is NI. Part of our DNI and the most important value for us is putting people first. We are trying to attract the most amazing people in the ecosystem and they become our 'NI brand ambassadors,' as long as they feel truly engaged to what we do and to our culture. Description of the problem For the first eight years since its founding, we decided to operate under the radar as the "best-kept secret" of the industry, with the belief that the ones that need to know about us will know. As part of our vision and 'masterplan,' we realized that we needed to recruit the best of the best in order to achieve our ambitious goals, competing with giants such as Google, Amazon, Facebook, and Apple. Thus, we needed to raise awareness of Natural Intelligence as an employer brand and share with the world the NI phenomena: who we are, what we do, our values, and our people – the most important asset. Presenting the refined solution We made thorough internal research with all employees in order to validate our scope and values. Then, we prepared a comprehensive communication plan (internal and external) highlighting who we are and what we do. This included our pioneering vision of a workplace that actively promotes equality and social responsibility, that has earned awards and global recognition to our Chief People Officer, Neta Feller. We also amplified it through our greatest ambassadors – our employees. Once they are engaged in the company story and culture their impact is tremendously important - they communicate and hashtag across all their social platforms.
The Covid-19 challenges and assimilation
I went into detail about this on
Medium
: "We set up a private Facebook group exclusive to the company's employees… and hold online events of all types and forums — cross-company, business-unit specific or team-centric. Some of these events are pure fun: bingo sessions, a virtual drink-and-mingle, a casual coffee break."
Regarding the importance of building communities from home: "Unlike offline, venue-hosted meetups that take up at least an hour if not longer, to allow time for networking, mingling, beers and pizza, when it comes to webinars, my recommendation is to keep them concise, to the point, and no longer than 30 minutes. A click is all it takes to exit a webinar, so make sure to keep your guests focused with valuable, interesting content."
Usually, Employer Branding is under the HR, but since I am a marketer and in charge of company marketing, I think that the excellent collaboration that we have between the Marketing and HR units is what made it successful.
It is an always-on activity, you cannot rest, once you gain momentum you need to continue fueling it in order to reach new heights. Conclusions
There are many matrices we have to monitor for success. For example, organic searches for Natural Intelligence – we are experiencing significant growth over time. It means that we gained awareness and people are actively seeking for open job positions on our site, the percentage of new employees that are from friends referrals, employees turnover rate, number of participants in our meetups/webinars, tone of the conversation around us on the internet, and much more.