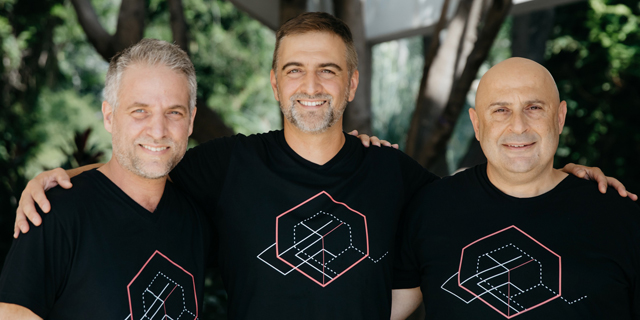 Interview
The Waze of construction? Constru helps real-estate developers with their time and money
The Israeli startup uses computer vision to track and monitor construction projects, but the CEO admits that could replace 'thousands of engineers' in the future
James Spiro
|
10:29 12.10.2020
Computer vision company Constru might be in the Contech industry today, but it has every intention of pivoting to the Proptech sector once it collects enough data on its structures. The company, which uses spatial and spherical cameras to digitally record the progress of construction sites, has admitted it could become so data-driven that its technology can one day replace 'thousands of engineers'.
"We try to find incredible opportunities in business sectors that are not yet using technology and can be easily disrupted by it," explained Constru CEO Michael Sasson. Sasson joined forces with Civil Engineering expert Shalom Bellaish and Constru's Chief Scientist, Ron Zass, who came on having worked at successful Israeli companies Mobileye and Trax. They wanted to see how the world of construction could be disrupted - ultimately to help assist the workers for the overall benefit of real estate developers.
Bellaish himself comes from 20 years of construction projects in Israel and is a graduate of Technion, Israel's Institute of Technology.
Constru places cameras on construction sites and uses computer vision technology to capture photographs every few days. Then, it collects the information and sends progress reports as an email or app notification updating project managers on the site's development and alerting to any problems or deviations from the plan that may occur. Using Constru, the company says, real estate developers and project managers can save time and money on each project.
"We're getting insights from our customers about the impact of our technology, and the easiest way for them to describe it is that it's the same as 'thousands of engineers'," said Sasson. He stated that humans generally have a low ROI compareed to robots—with their productivity "at around 3%"—so one day the folks on-site might be entirely replaced by cameras that collect more data than a human ever could. "We are replacing the eyes of human engineers," Sasson said when talking about any future plans of the company. "It's not something we are talking about too much, we say that we're 'digitizing the progress' and 'super powering your team'."
It's a game the team at Constru has played before.
"No one at Mobileye said 'we are replacing the driver now.' No, 'we are helping save lives with simple systems,' was the claim. Then we integrate the systems with semi-autonomous vehicles, and then eventually we will get them," Sassoon explained when outlining how autonomization could potentially replace some of the workers on construction sites in the same way it is replacing drivers on our streets, even if they're currently enjoying the tools at the moment.
For Constru's customers, it is apparently working. Fewer employees are needed to perform the same duties monitoring the safety and process of projects that are being built. But the approach to the future of Contech highlights how no job is immune to the risk of automation and the benefits that AI can bring.
"People call us the Waze of construction," Sasson told CTech. "They say, 'you are telling us exactly when we are getting to completion and what the obstacles are along the road'." Currently, Constru has 30 employees with 14 operating out of Israel. It just completed its seed round and has raised a total of $5 million to date. It is currently preparing for a series A round where it hopes to expand its services to residential office spaces around the world. Eventually, it wants to think about customers outside the construction ecosystem - like insurance companies and the banking industry. "The contractors are using insurance because they're making critical errors and sometimes it can be disastrous," he said. "Our information really helps the insurance companies to minimize the risk and to help their customers… The data is the power."