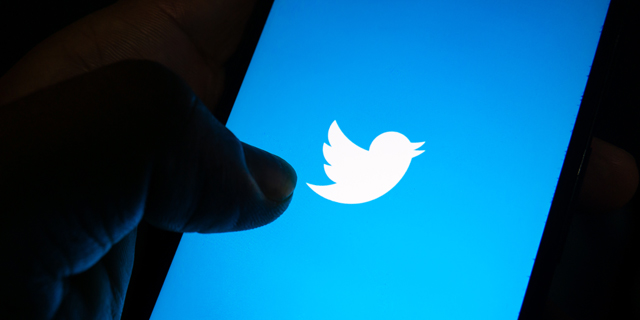 Twitter 'follows' Facebook, bans Holocaust denial on its platform
After months of pressure and scrutiny, it appears that social media platforms have finally decided to take anti-Semitism seriously
James Spiro
|
11:23 15.10.2020
Twitter has announced that it will remove tweets and posts that "deny or diminish" the Holocaust. The news comes only a few days after Facebook announced that it would remove content that promotes Holocaust denial.
"We strongly condemn anti-Semitism, and hateful conduct has absolutely no place on our service," said a Twitter spokesperson in a statement. "We also have a robust 'glorification of violence' policy in place and take action against content that glorifies or praises historical acts of violence and genocide, including the Holocaust."
study from
the Institute of Strategic Dialogue (ISD) that found instances where the term 'HoloHoax' was posted on social media. The term, which is used as a hashtag to question the validity of the Holocaust, was posted 19,000 times on Twitter, compared to 9,500 times on Youtube and 2,300 times on Reddit. Twitter has been long-known to be one of the more toxic social media platforms where misinformation and abuse can spread rapidly to its hundreds of millions of users. Questions of how much control they should have are constantly in question, particularly since
Section 230
of the Communications Decency Act allows social media companies to identify as 'platforms' and not publishers - they are not technically accountable for what appears on their sites. Upon hearing the news, Rabbi Cooper from the Simon Wiesenthal Center told CTech it was a "significant victory as Twitter follows Facebook to ban Holocaust denial. The SWC hopes other social media giants will follow suit. Now, Twitter should boot genocide-seeking, terrorism-sponsoring Ayatollah Khamenei from Twitter's multi-lingual platforms."
Twitter and Facebook are not the only platforms that have had problems surrounding how they tackle anti-Semitism and online extremism. Professor Gabriel Weimann, the author of 'Spreading Hate on TikTok', explained that "when fighting online incitement, hate, extremism or terrorism – one step or measure is not enough. The countermeasures should involve more than asking the operators to censor the contents."
Professor Weimann has suggested that a combination of "several" measures are needed to reduce the anti-Semitism and other extremist activities online. These include active campaigns to counter the measures, enhanced education, and even creating joint ventures between the public sectors and the private sectors to help develop safer platforms. The move by these social media giants to finally address anti-Semitic posts comes after a rise in
anti-Semitic attacks
seen 'in the real world'. In 2019, 53 synagogues and 28 community centers and schools were attacked. In 2020, Jews were partly blamed for creating or benefiting from the coronavirus pandemic. According to
Bloomberg
, almost 25% of Americans aged 18-39 thought the Holocaust was either exaggerated or a flat-out myth.