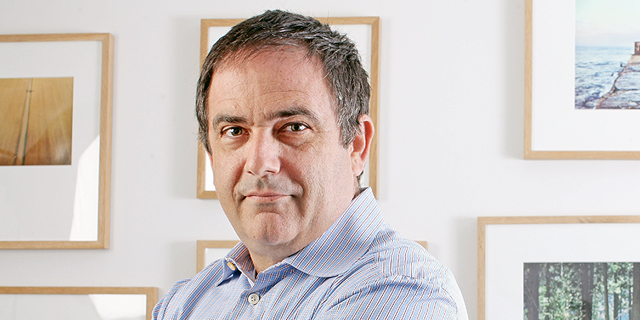 Shlomo Kramer's Cato Networks completes $130 million funding round
Founder says he doesn't care about reaching unicorn status and is only concerned with building a substantial company and revolutionizing the market
Meir Orbach
|
15:32 17.11.2020
Cato Networks Ltd., the Secure Access Service Edge (SASE) company founded by Shlomo Kramer and Gur Shatz, announced Tuesday that it has completed a $130 million financing round at a valuation of a little over a billion dollars, making it a unicorn five years after it was founded. With the completion of the round, the company's biggest ever, Cato's total capital raised reached $332 million. The round was led by California-headquartered Lightspeed Venture Partners, which also led its two previous rounds, with participation from new backer Coatue Management and existing investors Greylock, Acero Capital, and Kramer himself, who told Calcalist: "It wasn't important to me that we become a unicorn, only that we become a substantial company."
Cato Networks, which was founded in 2015, by Kramer (CEO) and Shatz (president and COO) developed a cloud-based network that enables secure, rapid, and affordable enterprise communications. It is active in the field of SASE, which is one of the most rapidly developing sectors of the IT industry. Its purpose is to reduce IT complexities by converging enterprise communication and security capabilities on the cloud into a single platform while increasing efficiency and speed in security processes at low maintenance and operating costs.
"Going public is currently not on the table for us, we are building a large and independent company. There is a huge opportunity for us. Seven months ago, the world as we now know it was our vision and since then every player in the communications and security field has come to realize that our field of operations is the future. We are the only ones to have built a SASE foundation, which is now mature and rife with customers and agreements amounting to millions of dollars," Kramer said in an interview with Calcalist. "We are building a pure system, not one made up of a mixture of technologies. I have never witnessed such momentum in accepting a new industry category. It is a huge market amounting to tens of billions of dollars. For the last eight months, everyone has been working remotely and the demand for a digital transformation has become insane. We employ not only quality developers but also designated experts in a field that everyone wants to carve a piece out of. The funding round was meant to provide us with the resources and flexibility to enable us to make the appropriate moves and expedite our road map."
"We currently employ 280 people and will grow to 400 by the end of next year, and still it is a small company that giant corporations need to be able to rely on. The company's valuation during this round is a testament to our investors' faith in our quality. It wasn't important to me that we become a unicorn, but rather that we build a substantial company. I want to maximize our vision. High valuation is good insomuch as it is an expression of investors' trust and understanding. 'Unicorn' is a meaningless word. What matters is what will happen three or four years from now," Kramer said. "Five years ago, when we were sitting in the room and thinking about the company's future, we realized that it would be a tall mountain to climb and would take years. We had a lot of other options, like investing in existing companies like Gong, Exabeam, or others, but I decided to stop investing and put 100% of my time into this," Kramer said. "Every quarter since the Covid-19 outbreak, we have exceeded our expectations. The pandemic helped expedite the transition into a direction we all believed in. We are building a company and products that people like and a culture that employees appreciate.